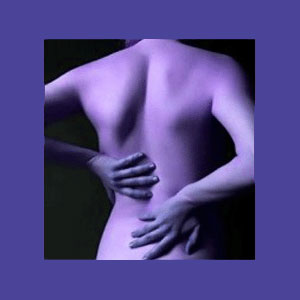 Lumbar scoliosis is a mostly asymptomatic condition involving atypical side-to-side spinal curvature. Some rare cases of scoliosis can be painful or even debilitating, since they might create neurological compression or mechanical dysfunction. Scoliosis has been a major subject of research globally and is also considered a primary subject of coverage at The Cure Back Pain Network.
Although villainized for decades as a significant health problem, the true facts of scoliosis have been well established by modern medical science. There is nothing inherently painful or pathological about atypical side-to-side curvature of the vertebral column. Scoliosis generally does not require treatment, although monitoring is always a good idea.
This essay examines the various types of lumbar spinal curvature. We will examine how symptoms can be sourced and most importantly, how the condition can be more psychoemotionally consequential than physically symptomatic. It should be noted that scientifically, most cases of lumbar curvature are actually thoracolumbar varieties of scoliosis.
Varieties of Lumbar Scoliosis
Scoliosis always describes an abnormal curvature of the spine in a side-to-side (lateral) plane of the backbone. However, there are several distinct types of scoliosis, with each being caused by different circumstances and involving different ages of onset:
Idiopathic adolescent scoliosis is the most common form of the condition and begins during the growth spurt experienced by young people between the ages of 11 and 16 in most cases. Idiopathic adolescent spinal curvature occurs for unknown reasons and usually involves minor curvatures, although this is not an absolute rule. Some cases can progress quickly and dramatically. Bracing is most effective for this form of scoliosis.
Adult scoliosis is the second most common variety and occurs in fully formed adult spines due to injury or degeneration. Adult scoliosis usually occurs due to spinal degeneration and muscular issues acting together to create sections of abnormally curved vertebral bones. Once again, most adult scoliosis is minor, but some cases can progress to clinically significant levels. Bracing might be used to support the spine, but this therapy will not halt progression of adult curvatures nor do anything to reverse the curve in virtually every case.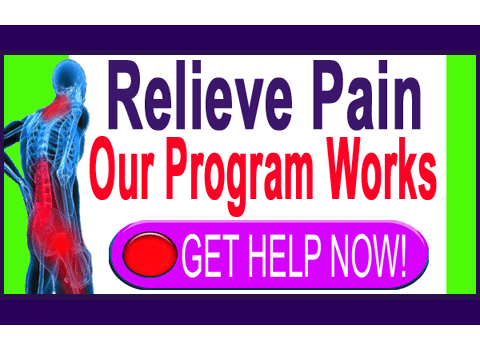 Juvenile scoliosis is rather uncommon and often presents a bad case scenario for many affected patients. Juvenile scoliosis develops early in life, during the ages of 3 to 10, and will usually worsen as the child grows. Of all the varieties, juvenile scoliosis often requires the most invasive treatments at some point during the young person's life. Aggressive bracing is also a common treatment strategy.
Congenital scoliosis is inborn, with the fetus developing actual curvature or the predisposition to develop curvature while still in the womb. Most congenital conditions leading to scoliosis form minor to moderate atypical curvatures, but some can be worse than juvenile cases in their development. Treatment options range from none to early and multiple surgeries, depending on many case-specific factors.
Scoliosis Symptoms in the Lower Back
Regardless of the type experienced, most scoliosis is not painful. The body is wonderfully adept at adjusting to the atypical posture and spinal positioning associated with scoliosis and many people remain symptom-free, despite having minor, moderate or even severe curvatures. However, not all scoliosis is so benign and some cases can create various symptomatic expressions including any or all of the following scenarios:
Atypical curvatures can misalign the central spinal canal and often contributes, along with other structural factors, towards the development of spinal stenosis. Central stenosis can create a diversity of severe symptoms anywhere in the anatomy below the level of spinal cord or cauda equina compression. Similarly, curvatures can misalign the neural foramina, creating the right circumstances for pinched lumbar nerves to occur. Pinched nerves caused by scoliosis are not likely to resolve without invasive intervention.
Scoliosis can create mechanical pain from functional difficulties in the spinal joints or due to interactions between the vertebral bodies. Facet syndrome is one of these possible dysfunctions.
Scoliosis can create muscular imbalances and RSI conditions due to the extra effort put forth by some muscular tissues to stabilize an asymmetrical spinal column. Muscular lower back pain conditions often respond well to physical therapy and are some of the easiest to resolve, given proper evaluation and treatment.
Scoliosis can compress internal organs, circulatory vessels and other vital tissues in the torso. The results of these events might include organ failure, structurally-motivated ischemia, difficulty breathing and poor performance of virtually any bodily system. These types of symptoms are what necessitate the most invasive forms of multiple level spinal fusion surgery.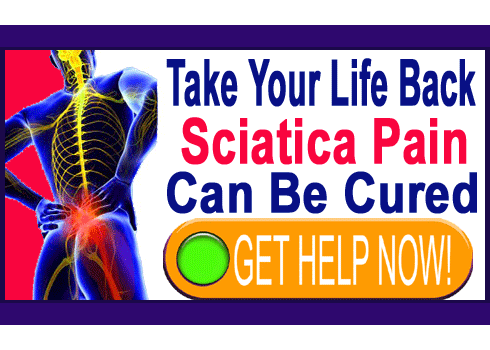 Lumbar Scoliosis Mindbody Effects
The physical consequences of scoliosis on the body might be obvious, with most patients demonstrating atypical posture and visual evidence of the curvature through the skin. Some patients might even demonstrate functional deficits and difficulties in mobility and general physicality. However, the equally important collateral emotional effects of scoliosis are rarely seen by outside observers, but are well known to play important roles in the symptoms and progression of the condition.
The mindbody effects of scoliosis can undermine self confidence, create a negative body image and worst of all, impart a very substantial nocebo effect on the general health of the patient. These effects can be prevented or reversed by quality, compassionate and enlightened medical care. However, when the caregivers make the patient feel damaged and fearful, the effects of medical care can exponentially increase the nocebo and even cause severe symptoms that might be related to the mindbody interactions and not the curvature itself. We have witnessed this often, with patients demonstrating long-term curvatures that were never diagnosed and remaining completely pain-free. However, once the patient was diagnosed and exposed to the influence of an opportunistic doctor, they quickly deteriorated in condition and often required surgery. This is strange considering the actual physical attributes of the curvature were unchanged, but the mind was obviously injured by the nocebo effect of the diagnostic process and negative prognosis offered by the care provider.
It is crucial that all patients become knowledgeable about their specific form of scoliosis and learn why the condition might be or might not be the source of pain now or in the future. Patients must understand that most people live completely normal lives with even severe scoliosis and can accomplish anything they put their minds to. Likewise, it is important that all caregivers take the power of the mind into account when diagnosing or treating atypical spinal curvatures. This is especially true in young and impressionable patients who can bear the psychoemotional scars of a callous doctor for life.
You can learn everything about scoliosis on our free educational web property Scoliosis-Pain.Com.
---
Lower Back Pain > Causes of Lower Back Pain > Lumbar Scoliosis
---