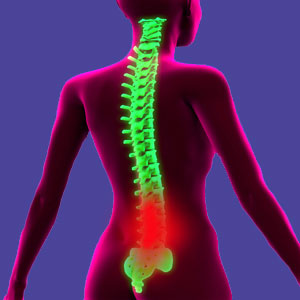 Lumbar spinal stenosis describes a narrowing of the central vertebral canal space in the lower back. While demonstrating some degree of stenosis is normal as we age, other cases of reduced spinal canal patency can create pain, as well as a wide range of debilitating symptoms. Worse still, spinal stenosis can be caused by a very diverse range of direct sources and contributors, often acting in combination with one another. This makes stenosis a complicated topic that has earned much coverage on our various websites.
Spinal stenosis is a greatly misunderstood condition in the general population. Most people naturally assume the condition to be painful and even disabling, which are certainly not truths of the diagnosis. Instead, the opposite is usually the case. Most stenosis is considered a normal sign of aging and is not, and will not become, a major problem for the patient. However, there are many exceptions to this general rule and we will examine these circumstances in vivid detail in the course of this dissertation.
This report provides an evidence-based look at the incidence, causes, symptoms and medical opinion on central vertebral canal stenosis. If you are looking for information on lumbar pinched nerves associated with a reduction in patency of the spinal foraminal spaces, please view our essay covering lumbar neuroforaminal stenosis.
Lumbar Spinal Stenosis Causes
Lumbar spinal canal stenosis is considered an expected consequence of aging. There are many complete universal contributors to stenosis, as well as numerous common and uncommon contributors, as well:
One of the universal contributors to spinal stenosis is lumbar disc desiccation, which brings the spinal bones closer together and incites the arthritic processes. Osteoarthritis is another universally experienced condition in the lumbar spine, with the interactions of vertebral bodies and spinal joints causing the wearing away of protective measures in the backbone and the development of both arthritic osteophytes and general arthritic debris within the central vertebral canal space. Both disc desiccation and spinal osteoarthritis are usually present by the third to fourth decade of life in the lower back. Most adults age 30 to 40 will already demonstrate moderate disc degeneration and resulting arthritic changes to the lumbar spine.
Common contributors to lumbar stenosis include herniated discs and hypolordosis. Herniated discs in the lower back are very, very commonplace and usually occur at L4/L5 and/or L5/S1. These disc abnormalities can focally reduce the effective patency in the central vertebral canal, escalating the already present stenotic processes of disc degeneration and arthritis. Severe hypolordosis is a commonly seen change in the normal front-to-back spinal curvature of the lumbar region, demonstrated as a straightening of the typical curvature. This can be both a cause and consequence of lower back pain and might focally reduce the effective size of the central canal at one or more vertebral levels.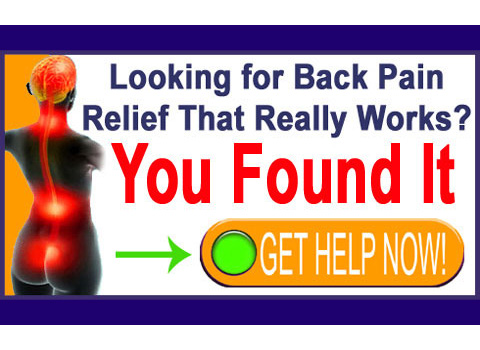 Less common contributors or direct causes of central lumbar stenosis include spondylolisthesis, hyperlordosis, scoliosis, ligamentous hypertrophy and ligamentous ossification.
Spinal Stenosis Symptoms in the Lower Back
Most lumbar spinal stenosis is asymptomatic. Let us repeat this important fact: The vast majority of lumbar stenosis is of a mild to moderate nature. It does not cause spinal cord or spinal nerve impingement and should only require regular monitoring and not treatment. This is medical truth. However, when stenosis progresses generally or focally to degrees where the spinal cord or spinal nerves are compressed, then symptoms will likely occur and can be severe. Below are the usual indications of symptomatic spinal stenosis:
Spinal stenosis lower back pain may occur locally or might occur in the lower body, including the buttocks, legs and/or feet. This pain is usually diagnosed as sciatica, but it must be noted that sciatica is not a diagnosis and should not be named as a distinct condition unto itself. The patient is also likely to suffer neurological effects, such as tingling, paresthesia, numbness and functional weakness in affected areas of the lower body.
The patient might suffer incontinence, affecting urinary or fecal retention abilities. Patients might suffer constipation and/or the inability to pass urine. Sometimes, both expressions exist episodically in the same patient.
Patients might endure sexual dysfunction, pelvic floor dysfunction or other symptoms in the genitals and anus.
The patient might be unable to stand or walk. Some patients will lose the use of particular parts of their lower body musculature or suffer general paralysis of varying degrees in the legs and feet.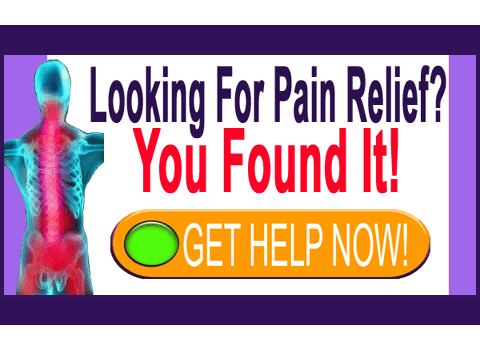 Lumbar Spinal Stenosis Research
Spinal stenosis is a difficult topic to cover, since the condition is very scary and imparts a distinct nocebo effect from merely referencing its name. While the majority of cases fall into the realm of normal spinal aging and will never produce significant symptoms, if any symptoms at all, some cases can be terribly symptomatic, disabling, debilitating and even fatal. Therefore, we try to provide coverage of the condition that both reassures, yet insures that patients will seek qualified evaluation to be certain that they do not fall into the pathological category of stenosis.
Many patients are diagnosed with stenosis and placed in treatment when their level of canal narrowing is certainly not of any variety that would create spinal nerve impingement. We warn all patients to seek out a second opinion on stenosis diagnoses in order to reduce their chances of suffering unneeded treatment or unnecessary surgery. Both of these fates are extremely common and rarely provide positive therapeutic outcomes, even when pain is present, since the stenosis is not the true source of symptoms.
We cover the topic of spinal stenosis in the most intimate detail possible on our sister website, Spinal-Stenosis-Treatment.Org. For patients who are interested in central and foraminal lumbar stenosis, this is the comprehensive resource to read, since it is devoted exclusively to the condition and provides a depth of knowledge unavailable anywhere else.
---
Lower Back Pain > Causes of Lower Back Pain > Lumbar Spinal Stenosis
---