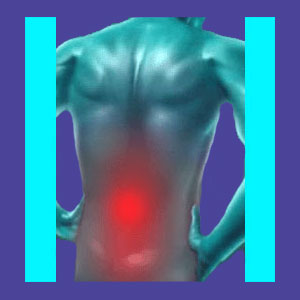 Spinal stenosis lower back pain is one of the few lumbar dorsopathy conditions that usually respond favorably to appropriate treatment. There is no doubt that central spinal stenosis treatment has come a long way and is more successful at resolving pain and neurological dysfunction than ever before. Although the tone of this website is often critical and pessimistic due to the generally poor management of most low back pain conditions, stenosis therapy shines as the exception to this rule. We are thrilled to be able to report that most patients are correctly diagnosed and can therefore be successfully treated.
However, there are still problems in the lumbar spinal stenosis treatment sector. Some patients are diagnosed with symptomatic versions of canal narrowing when in reality, they are only demonstrating innocent and normal age-related stenosis that is obviously not affecting any neurological tissues. These presumptive diagnostic errors are the main impediments faced by people who demonstrate stenosis, but are not sure if the structural changes are the true cause of their suffering or not. Remember, stenosis is not inherently painful or pathological until it compresses nerve structures.
This important essay provides good news for patients who are verifiably diagnosed with central lumbar stenosis. Although spinal stenosis is a serious health issue, it can be successfully treated in most patients. We will examine the best approaches to care, as well as detail the diagnostic problems that prevent some patients from ever finding relief.
Spinal Stenosis Lower Back Pain Diagnostic Issues
Identifying areas of spinal stenosis in the vertebral column is easy. Diagnostic imaging, such as CT scan or MRI can accurately and vividly depict the interior spinal canal and visualize and stenotic formations contained therein. Finding areas of stenosis in the spine is never a problem, since most adults will demonstrate some degree of central canal narrowing, especially in the lumbar and cervical regions of the spine.
The problem with the diagnostic process occurs when the degree of stenosis is normal, not symptomatic. There is no evidence of any neurological compression occurring, even though lower back pain symptoms might be present. In these cases, doctors seem to forget just how many potential causes of low back pain can exist and simply blame the symptoms on the stenosis, without any merit or evidence. This occurrence is far more common than anyone would think. We can tell you that it happens constantly in the stenosis treatment sector.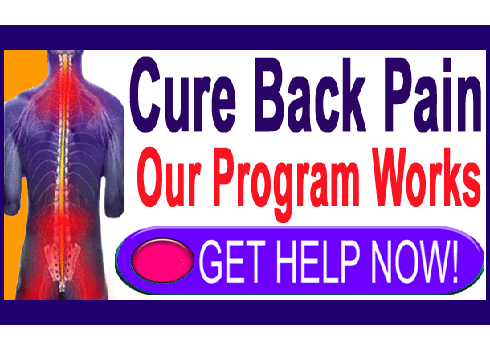 In some cases, there are borderline cases where the stenosis might be the true causative process, but in reality, turns out to be asymptomatic. In these cases, like the others, symptoms are caused by some other process, although the stenosis presents a more compelling picture of a villain than the above examples of its obvious innocuous nature.
Regardless of how mild or possibly severe the stenosis appears to be, we always recommend seeking out a second opinion on the diagnostic verdict to help minimize the risk of entering care for spinal stenosis when another process is the actual reason for pain.
Spinal Stenosis Lower Back Pain Symptoms
When spinal stenosis is the true cause of symptoms, the expressions it creates can be diverse, terribly disabling and horrific to endure. There is no doubt that symptomatic cases of lumbar stenosis are some of the worst lower back pain problems, creating any or all of the following effects:
Pain might exist in the low back, as well as in various areas of the lower body anatomy, including the buttocks, legs or feet. Sciatica is commonly present and might include various manifestations of tingling, numbness and weakness in these same areas.
Patients might not be able to walk or even stand upright. Patients often experience extreme weakness in the legs and muscular deficits, such as foot drop.
Incontinence is possible and might affect urinary or fecal retention abilities. Additionally, or instead of, some patients might suffer constipation or the inability to urinate.
Sexual dysfunction is commonplace and can affect men and women.
Spinal Stenosis Lower Back Pain Treatment
When spinal stenosis is the actual cause of pain and related symptomology, we usually recommend curative forms of care over symptomatic practices. Curative care for stenosis is typically a surgical process, which is inherently dangerous and therefore usually would not earn our recommendation. However, for stenosis sufferers, surgeries tend to go well and resolve the underling cause of pain for long timelines, if not forever. Surgical approaches vary considerably, depending on the causative nature of the stenotic blockages in the vertebral canal. However, we always advise seeking the least invasive type of procedure which will relieve the stenosis and lead to a cure.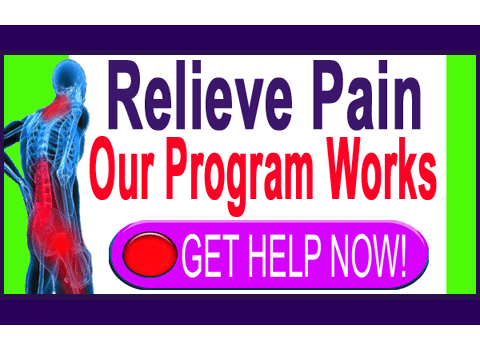 Conservative and moderate care can be used to provide curative treatment for a select few patients who are suffering from disc-related stenosis. The best practice is certainly nonsurgical spinal decompression, in this regard.
Other conservative and moderate care practices will not provide hope for a cure and will simply reduce symptoms in the very best case scenario. These practices must be continued long-term and might involve their own risks, such as those inherent to drug therapies. Additionally, conservative care might allow the stenosis to progress to a degree where it becomes a surgical emergency. Therefore, patients might be best served by simply seeking surgical correction of symptomatic lumbar stenosis from the relative beginning of the treatment process.
We cover the topic of spinal stenosis in complete detail in our sister website Spinal-Stenosis-Treatment.Org and highly recommend patients read this entire resource to learn all about their diagnosis and treatment options.
---
Lower Back Pain > Lumbar Back Pain > Spinal Stenosis Lower Back Pain
---