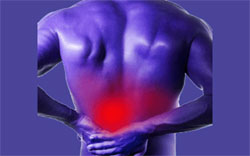 Lower back pain is true torture. If you are suffering and need help, then you have come to the right place. We provide easy to understand guidance on curing lower back pain and have helped people from around the world to find relief for more than 15 years. Our website is free to use and provides a safe haven for all who are in terrible pain.
This web resource provides accurate and updated information about the causes, symptoms and treatment of lower back pain. We maintain an extreme focus on the lower back in order to provide the greatest depth of coverage on the most common area of the body to suffer chronic pain. Although the lumbar spinal region has become a monumental societal problem, it must be made absolutely clear that virtually all cases of lower back pain can be cured effectively and permanently.
Low back pain was a long-term problem for me, deteriorating the quality of my life in what should have been the very best years of my young adulthood. I began to suffer lower back symptoms at the age of 16 and can honestly say that my path in life has been influenced by pain more than any other single factor. I have been actively involved in the chronic pain industry for decades now, as a researcher, writer, advocate, educator, health coach and fellow patient. I work to help others 7 days a week, 365 days a year. I do not rest, because back pain never rests. I understand your situation, because I am one of you. I know your pain, because I have suffered also. My work eventually led me to a real cure, but it was not easy to find. My goal is to make it easier for you than it was for me…
Sensei Adam Rostocki
Founder and Editor-in-Chief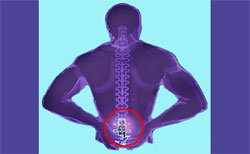 How to Cure Lower Back Pain
If you are seeking immediate help, please read more about our Cure Back Pain Forever Program. These tools and techniques are available online 24/7 to get you on the right path towards better health and a pain-free life.
If you are looking for a community that is filled with people who do not seek to benefit from your suffering, then relax. You are home here. Take advantage of our collective experience as fellow patients, doctors and therapists to learn how to defeat low back pain once and for all. You are our most welcome guest.
Knowledge is your most valuable weapon against pain, but also against the high incidence of misdiagnosis, as well as unnecessary treatment and surgery. The more you can learn, the better prepared you will be to do battle with low back pain. We provide all the information you will ever need. You do not have to spend any money to help yourself. However, if you do decide to support our mission by donating, or purchasing our products, then know that you are helping fellow patients on a global scale and that many of these people have limited access to quality healthcare information and services. 100% of the income generated by this website goes towards education, patient advocacy and research to help us all collectively as a community of chronic pain victims.
You Can Cure Low Back Pain
We cover many topics in our navigation menu. Each of these main topics is broken down into smaller sub-topics to help present a complete picture of lumbar pain in a very unique manner. We provide a site map and a site search function that returns results from all of our many web resources. If you are interested in a particular topic, please search it and benefit from our combined expertise that remains unrivaled in the back pain information sector.
We never allow our editorial content to be influenced by advertising. We never endorse products or services for money and will only speak positively about products or treatments due to their proven efficacy. We also do not shy away from harsh criticism of products or services and provide the truth even though our opinions have caused us to be labeled as "healthcare renegades" in the media. That's right; we are renegades in the fact that we place humans as being more important than financial gain. It's nice for a change, don't you think?