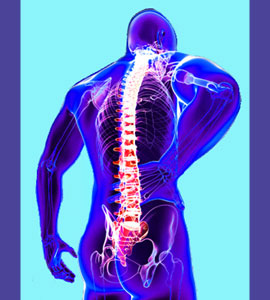 Low-Back-Pain.Org is just one of the many sites in The Cure Back Pain Network. All of our web properties are free to use, objective in viewpoint and designed to educate and advocate for you. We take patient education very seriously and have become the leading source of back and neck pain research on the World Wide Web.
If you are simply focused on the causes, symptoms and treatments for low back pain, then this website will serve all of your needs. However, if you require more information on any particular aspect of dorsalgia, our other sites will help you to learn and grow in knowledge. Remember, knowledge is the tool that will serve you best in the quest for pain relief.
Our Back Story (Pardon the Pun!)
I founded what would eventually become The Cure Back Pain Network when I started my first blog. This website eventually became our flagship site which is still growing after more than 12 years online. Cure-Back-Pain.Org remains the largest and most complete encyclopedia of dorsalgia information anywhere. There is also a strong focus on mindbody medicine provided throughout the writings.
Our second website, Herniated-Disc-Pain.Org, is focused on the leading diagnostic explanation for pain, herniated discs and degenerative disc disease.
After seeing the value of a niche website dedicated to a particular topic, we set out to develop a huge and informative sciatica supersite, Sciatica-Pain.Org, which is now our most popular among readers.
After taking a few years to build these properties to become the leading websites in their subject, we got back to work on our next projects.
Our fourth web property, Spinal-Stenosis-Treatment.Org, focuses on one of the leading causes of pain and neurological dysfunction: spinal stenosis. This site provides a comprehensive look at the condition, mostly from a scientific-structural view.
Our fifth dorsalgia web property, Neck-Pain-Treatment.Org, came back around to a larger focus, explaining all the causes, symptoms and treatments for neck pain. This site continues to grow at an exponential rate, demonstrating just how many of you require help with chronic cervical spinal symptoms. Sorry to keep you waiting so long for this valuable resource!
The Chronic Pain Coach offers something completely different in terms of a proactive approach to pain using only constructive methods of care.
Most recently, we have launched 6 new websites that are dedicated to various niche back pain topics, including piriformis syndrome, sacroiliac joint pain, spondylolisthesis, facet joint pain, scoliosis and of course, low back pain.
Scoliosis-Pain.Com examines side-to-side spinal curvature with a positive POV and a unique fact-based perspective. Learn about scoliosis without being frightened to death.
Spondylolisthesis-Pain.Com is the authoritative source of information on spondylolisthesis conditions. This resource thoroughly investigates retrolisthesis and anterolisthesis.
Facet-Joint-Pain.Com investigates the causes, symptoms and treatments of facet joint syndrome. Additionally, the condition is evaluated objectively and not from a fear-inducing perspective.
Piriformis-Pain.Com is the definitive source of research on piriformis syndrome and piriformis-enacted pseudo-sciatica. The piriformis muscle is often implicated unfairly as a source of pain, but can certainly cause severe symptoms in select patient profiles.
Sacroiliac-Joint-Pain.Org helps to clarify the diagnosis of SI joint pain problems and differentiate these conditions from similar lumbar spinal and hip pain issues.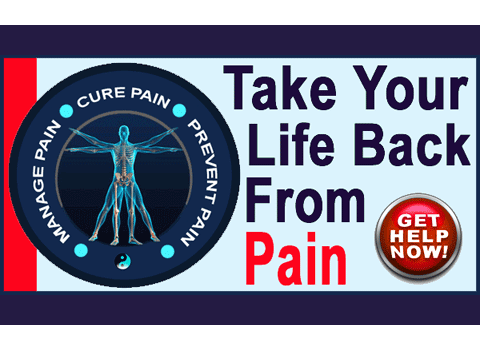 Cure Back Pain Network Thanks
I am only the editor-in-chief of a large group of healthcare providers who have all been so valuable in the development of these websites. I want to thank all the editorial board members, contributing physicians and fellow patients who have helped us to create the type of websites that would help people the most. I also want to thank all of our loyal readers, some of whom have been with us since the very beginning back in the early 2000s.
We promise to continue to work for all of you as educators, advocates and community organizers. As long as there are back pain patients who require help, we will be there. Ours is a labor of love for our fellow man. We see the healthcare problems that few others care to discuss. We work to bring change to help our medical system improve. Most of all, we understand and provide not only sympathy, but empathy, since many of us are current or former back pain patients, as well. We know you and we know your suffering.
Cure Back Pain Network Welcome
Please enjoy this website and feel safe here. You are not expected to buy anything and we will not use our editorial position to market to you. If we provide any product or service offerings, it is because these offerings have proven their value objectively and will never cause you harm. We never accept advertising content that masquerades as editorial content or news. If you are reading it here, you can be sure it is pure information, based on research medicine, clinical practice and collective experience.
We appreciate your support and hope that you will become more involved in your own healthcare choices, as well as in our organization. We are here for you, but we can not do it alone. Any support you can offer will help us to help others. You can choose to help also by donating, sharing your story or interacting on our social media pages. 100% of all funds we raise through advertising, donations or product sales go towards growing our sites and funding research, advocacy and service projects in the back pain sector worldwide.
We want you to know that you will always have a home here. If we have helped you to cure your pain, then take time to give back. Others are still suffering and could use your guidance. Thank you.