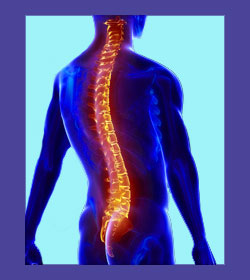 Lower back pain treatment can be conservative, invasive or surgical in nature. There are more treatments for lumbar pain than ever before, but is this a good thing? After all, isn't diversity of treatment a sure indicator of diagnostic inaccuracy? We believe so, since no singular approach to lower back pain care seems to be any more accepted or effectual than others. That being said, it is great that most patients have many options from which to choose, so that each patient's needs can be met by the specific parameters of their chosen therapeutic path.
Lower back treatment can originate from the traditional school of medical science, the complementary care sector or might involve alternative medicine practices. There are approaches to care that seek to resolve structural problems in the spine, while others tend to concentrate on reducing the severity of symptoms. Still other modalities disregard the body altogether, since they suppose that the pain is being sourced in the mind and this is where it must be battled. What is the best type of care and which will bring you lasting relief?
This resource section examines the various low back pain treatment options in vivid detail. We will explain the positive and negative characteristics of each therapy path in a series of dedicated articles provided below. If you are confused about what type of treatment will work best to relieve your low back pain, then this section is perfectly suited for your research needs.
Lower Back Pain Treatment Questions
We could separate conservative, invasive and surgical practices for ease of identification, but we feel it is more practical and important to divide lower back pain treatment into 2 basic categories, each of which can contain a wide range of nonsurgical, surgical and psychological therapies:
Symptom-based care, also known as symptomatic care, targets the expressions of lower back pain in an effort to reduce suffering and increase functionality. However, symptomatic treatment does not even attempt to resolve the underlying cause of pain. Symptom-based care can only offer temporary positive effects, if any at all. Therefore, therapy must be continually utilized in order to maintain any degree of efficacy. In essence, symptomatic treatment enslaves the patient in an "as needed basis" therapy arrangement with the care provider, making sure that the doctor will generate continuing profits for as long as the patient wants to feel better. (Ummm… forever)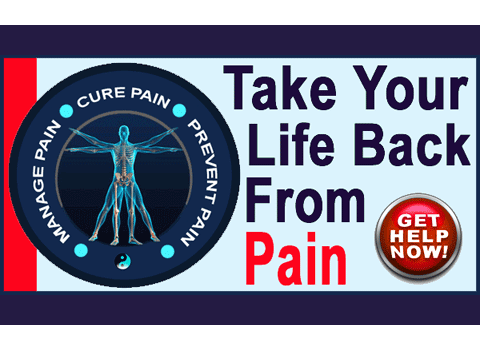 Curative care practices seek to actually cure the true origin of pain, preventing the need for ongoing care, since the symptomatic source will be resolved. Curative care is often more invasive and more risky, but not always. There are certainly exceptions to this rule that every lower back sufferer should know about. It must be noted that labeling a treatment as a type of curative care does not mean it will inherently cure. It simply means that it seeks to cure, if it is indeed successful. Curative care is ideal for patients who do not want to become slaves to treatment and do not desire ongoing financial expense that might burden them for life.
Lumbar Back Pain Treatment Options
Below, we provide a long list of therapeutic care practices that can be used for lower back pain care. As each new essay is published, it will be made public in the following list:
Lower back pain acupuncture can be very effective, without demonstrating risks common to most other pain management therapies. Lower back pain acupressure might be a good solution for patients who fear the needles used in acupuncture.
Massage for low back pain is a relaxing treatment that can provide proven health benefits. Rolfing for low back pain is a form of bodywork that is preferred by some patients.
Lumbar epidural injections are moderate therapies that can be effective for some diagnoses, but also demonstrate significant hazards. Nerve blocks for low back pain are some of the most common types of epidurals.
Chiropractic for low back pain is the most popular form of complementary care and is used by millions of patients as a form of symptom control.
Low back pain physical therapy provides a partially holistic view of low back pain care, using exercises and stretches.
Low back pain reflexology activates points on the feet to relieve pain in the lower back.
Alexander Technique for low back pain assists patients with posture and breathing, which can both contribute to the causation and exacerbation of back pain.
Botox for lower back pain is an injection therapy that is indicated for relieving muscular spasms.
Hypnotherapy for lower back pain is a real alternative to physical care. Hypnosis has displayed generally good results for many patients.
Bowen therapy for low back pain is a touch therapy that is controversial and scientifically-illogical to say the least. Reiki for lower back pain is another energy-field treatment that provides spiritual effects, but imparts no physical change in the body.
Active release techniques for low back pain uses specific trigger points to remove pain from the affected anatomy.
Chinese medicine for lower back pain is a combination approach to dorsalgia care using diet, exercise, acupuncture and other forms of healing.
Ayurveda for low back pain is a traditional South Asian focus that is popular with indigenous Indian people.
Lumbar spinal cord stimulation utilizes electrical impulses to provide subdermal pain management.
Ultrasound for lower back pain provides relief using heat therapy and is also known as diathermy.
EFT for lower back pain uses physical tapping and emotional work to get patients in touch with the real psychological reasons for their suffering.
Hydrotherapy for low back pain provides water-based care in heated pools for soothing relief without the effects of gravity.
Lower back pain laser treatments are the latest craze, but do any of these therapies offer any actual results or are they all just medical marketing hype?
Prolotherapy for low back pain seeks to enact organic healing using injections of irritants to increase the body's own positive responses to injury or disease.
Homeopathy for low back pain is a debated care practice that uses some very unusual substances to treat low back suffering.
Our proven pain relief program is a top choice, since it is safe, effective, holistic and has earned accolades from many of the best doctors in the world.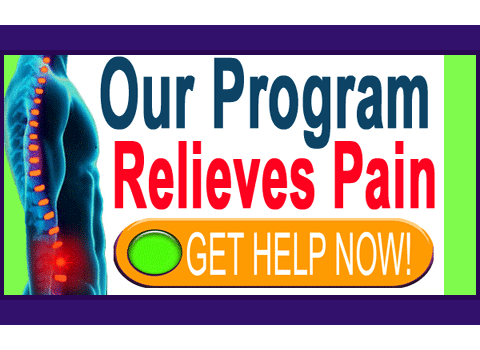 Lower Back Pain Treatment Choices
Selecting the best type of lower back pain treatment for your needs is a very personal decision, but it should be your decision to make. Do not allow any doctor to tell you that there is only way indicated path towards treatment (the one they offer, perhaps?) and that you must follow their directive. Always research your options and choose wisely based on acquired knowledge derived from quality sources. Be very wary about using websites that are created or sponsored by medical product companies, drug companies or specific doctors or clinics. The material presented is virtually sure to qualify as "advertising" and not objective research material. This goes double for the many YouTube videos that seek to "review" specific products and procedures. Do not expect honesty when the source of the review is the care provider or manufacturer themselves or simply someone who is paid to write a sponsored look at the product or service.
Remember, all the sites of The Cure Back Pain Network are completely independent from advertising influence. If we endorse anything (which is rare), it is because it actually works. We don't get paid to provide any biased testimony for any product or service. Additionally, we will speak out against any and all treatments and products if they offer any downside, limitation or weakness at all. We tell it like it is, so you can always trust us for objective and knowledgeable opinions.
---
Lower Back Pain > Lower Back Pain Treatment
---