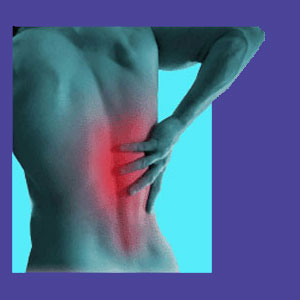 Suffering a pinched nerve in the lower back can cause symptoms in the buttocks, legs or feet, but is unlikely to create lower back pain, at least not chronically. Pinched nerves, termed compressive neuropathy conditions medically, are some of the most misunderstood of all lumbar pain syndromes and are also certainly some of the most frequently misdiagnosed, especially by non-neurologist care providers. Pinched nerves can occur in the lumbar spine for many reasons and can definitely create a range of debilitating symptoms. However, pinched nerves are actually not as common as doctors might have us believe and many that are diagnosed are not logical when viewed from a scientific perspective.
In this treatise, we will provide factual information about the many possible causes of lumbar pinched nerves and the effects that patients should expect. We will balance this essay by also detailing the many diagnostic errors associated with lumbar compressive neuropathy conditions. Finally, we will guide patients in their self-help efforts by providing a list of warning signs to watch out for when seeking diagnosis involving pinched nerves in the lumbar spine.
Pinched Nerve in the Lower Back Facts
Pinched nerves occur when some structure impinges on the neurological tissue in the central canal space or within the neuroforaminal opening. In the lumbar spine, injury and degeneration are very common, so there are many possible causes of pinched nerve lower back pain. However, the spinal anatomy is designed to accommodate aging and deterioration, so the occurrence of pinched nerves is actually very uncommon.
Central lumbar spinal stenosis can be facilitated by singular or multiple causes working in tandem with one another. Stenosis can be of permanent or transient variety and may be created through both usual and unusual mechanisms of action. Typical causes of permanent stenosis are various age-related processes in the spine, starting with intervertebral disc desiccation creating osteoarthritic changes. Arthritis will cause bone spurring and debris within the central vertebral canal, narrowing the space that is available for the lumbar nerve roots. If the canal becomes too narrow, then the nerve roots might suffer compression individually or en masse, such as in the case of cauda equina syndrome. Less common causes and contributors to permanent and transient stenosis include herniated discs, scoliosis, spondylolisthesis, ligamentous hypertrophy, ligamentous ossification and hyperlordosis.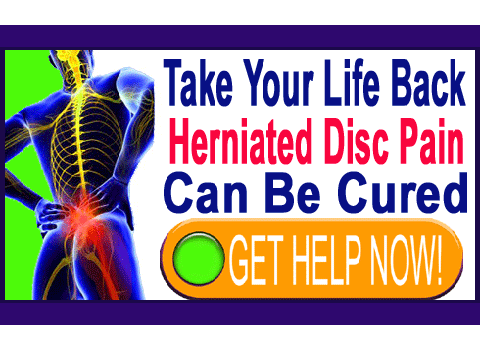 Lumbar foraminal stenosis can affect singular nerve roots as they seek to exit the spinal anatomy. The foramina are normally affected by the same arthritic processes that reduce the patency of the central canal. Disc desiccation incites arthritic accumulation, leading to narrow foraminal openings. If these spaces become too narrow, the nerve might suffer compression within the foraminal opening. The common incidence of lumbar herniated discs is another very common contributor to neural foramina stenosis. Less common contributors include scoliosis and spondylolisthesis.
Pinched Nerve Myths
So many patients have been privy to the demonstration of how the spine can suffer pinched nerves using a plastic model. The doctor or chiropractor will violently twist or compress vertebrae in the model to show how the small colorful plastic nerve can become injured from structural impingement. These demonstrations are very dramatic and do actually represent the mechanism by which pinched nerves occur. However, they do not represent the rule, but instead, the gross exception to the rule of spinal anatomy.
In reality, the spine is well prepared to protect the nerves against all manner of threats. Even severe lumbar degeneration rarely provides the ideal scenario for a true compressive neuropathy to occur. Our own diagnostic research clearly shows that about 10% of all pinched nerves actually exist, while the others are clearly misdiagnosed. Evidence of pathology or compression in the 90% is clearly lacking and symptoms rarely correlate to clinical expectations. Regardless, the diagnosis is made nevertheless and the patient is sent for treatment, usually with poor results. To prevent this fate from occurring, we suggest that patients acquaint themselves with the following truths and myths of pinched nerves in the lower back:
Stenosis of the central vertebral canal and neural foraminal spaces is normal. Virtually all adults will demonstrate at least mild to moderate stenosis in the lower lumbar spine, usually beginning in the late 30s to early 40s. Many people demonstrate focal neuroforaminal stenosis much younger and severe reduction in foraminal size at L4 to S1 is not unusual even in the 20s.
Stenosis itself is not harmful unless it actually compresses a neurological tissue. Most stenosis simply requires monitoring, rather than active treatment.
Pinched nerves in the lower back should not be chronically painful or produce random and widespread patterns of symptoms. These are usually sure signs of misdiagnosis, yet are demonstrated by most diagnosed patients. We cover the topic of symptomatic correlation in our essay covering pinched nerve lower back pain.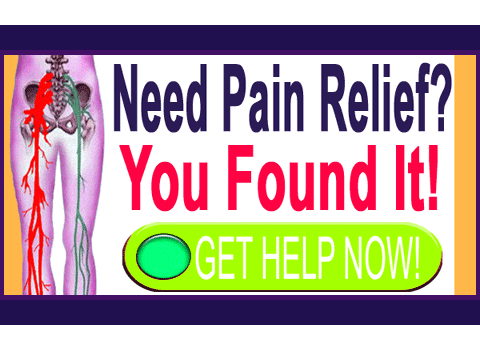 Pinched Nerve in the Lower Back Warnings
Misdiagnosis of pinched nerves is commonplace and dangerous. Patients are often placed into hazardous drug, injection and surgical therapy programs that can damage their spines and create systemic health issues. Some patients even die due to mistaken diagnosis while undergoing surgery for a condition which is not even the true source of their agony.
We are always suspicious of pinched nerve diagnoses, since the rate of inaccurate diagnostic identification is really that great. We place a great burden of proof on the diagnostic process in order to accept the accuracy of a compressive neuropathy verdict. This is not to say that these conditions do not exist, for they surely do. When present, they can create pain and disabling neurological expressions that might require drastic intervention. However, being that pinched nerves rarely occur, but are some of the most often theorized causes of lower back pain, the odds of enjoying a correct diagnosis of pinched nerve are logically rather low. Therefore, we caution patients to never accept the diagnosis at face value without a detailed proof process:
Always seek out more than one diagnostic opinion. Be certain that your second opinion will be objective and not influenced by the original diagnostic theory.
Always seek diagnostic opinions from one or more spinal neurologists and demand symptomatic correlation to be certain that the diagnosis makes sense given the location and expression of the symptoms experienced.
If the diagnosis is indeed sound, then move towards curative care, even if it means undergoing minimally invasive surgery. Conservative care is unlikely to provide relief for any type of permanent stenosis, while the latest surgical endeavors are usually both successful and relatively safe for indicated and correctly diagnosed patients.
---
Lower Back Pain > Causes of Lower Back Pain > Pinched Nerve in the Lower Back
---