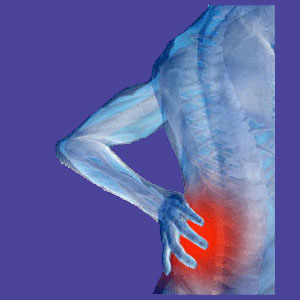 Obesity lower back pain can be a direct consequence of excessive body mass or might be a result of a combination of health problems, including being overweight. Obesity has been rated the most significant health threat facing humans in the modern world, as it has become an epidemic problem of global proportions.
Obesity is no longer confined to rich and developed countries. In fact, obesity is rising faster in countries with poor development and limited access to healthcare and health information. The economic cost of obesity is rated as being more substantial than the cost of the remaining top 10 problematic health conditions combined. Obesity is known to be a leading cause of chronic pain, chronic illness, complete physical disability and premature death.
This treatise explores obesity as a potential cause of lower back pain. We will examine why being overweight is bad for the lumbar spine and surrounding musculature. We will provide evidence that weight loss alone is a great way to treat existing lower back pain. Finally, we will extol the virtues of embracing a positive and healthy lifestyle, instead of subjecting your body to the massive stress associated with obesity.
Obesity Lower Back Pain Mechanisms
Obesity creates lower back problems through many mechanisms of action, including any and all of the following factors working alone or together:
More mass equals more weight for the spine to support and safely guide through an extensive range of motion. The lumbar spine supports the majority of the body weight and must do so while bending, lifting, standing and moving about in all the usual ways that humans ambulate. This heavy load will exponentially increase degeneration of the intervertebral discs, increase the incidence of intervertebral herniation, accelerate the osteoarthritic processes and greatly increase the risk of suffering more severe consequences from any traumatic injury to the lower back.
In older obese patients, obesity is a major cause of compression fractures in the lower spinal regions. These fractures can cause massive problems in select patients, including spinal instability.
Weight bearing also exhausts the postural muscles. Additionally, obese people who demonstrate abdominal protrusion (nearly all) will suffer exponentially aggravated muscular conditions, since the postural muscles must also attempt to balance an asymmetrical load over the spine (dorsally located) even though the load is anteriorly located. Protruding abdominal mass is also a major cause of hyperlordosis and a contributor to spondylolisthesis.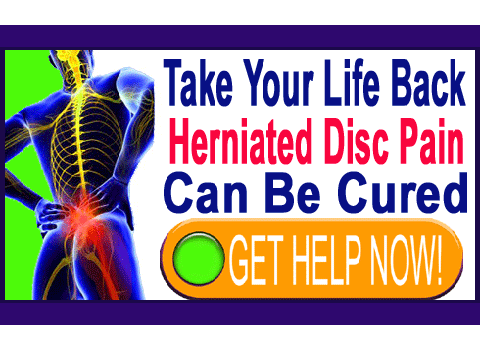 Diabetes is a common complication of obesity and is also a direct source of neuropathy back pain and sciatica. In general, obese individuals are not healthy and many systems in their body are suffering. Some of these systemic effects can also be the origin of lumbar dorsalgia experienced in glands, organs and other tissues in the region.
Sacroiliac joint degeneration and dysfunction are known to be caused by excessive body weight.
Similarly, piriformis syndrome has structural links to obesity.
Obesity is a primary source of mindbody pain conditions.
Weight Loss for Obesity Lower Back Pain
We have studied thousands of patients over almost 2 decades of time who decided to lose weight as a primary treatment for severe, chronic lower back pain. These people did not utilize other traditional care methods and did not undergo spinal surgery, utilize drugs or employ complementary care. They did go on very strict diets and some even had surgical bariatric procedures to reduce their urge and ability to eat excessively. All utilized extensive exercise and physical therapy routines to help them to lose weight and repair the extreme damage that they perpetrated against to their own bodies.
These patients took a chance on a holistic path towards organic relief by eliminating an obvious health threat and seeing what their results would be. In the vast majority of cases, complete or near complete relief was provided. A slim minority of patients did not find any relief, while a larger minority sample still required some type of traditional care to resolve all of their pain. However, when compared against the general statistics for any type of traditional lower back pain treatment, weight loss alone was much more effective, demonstrating just how many cases of lumbar dorsalgia must have been enacted primarily by the extreme traumatic profile of being morbidly overweight.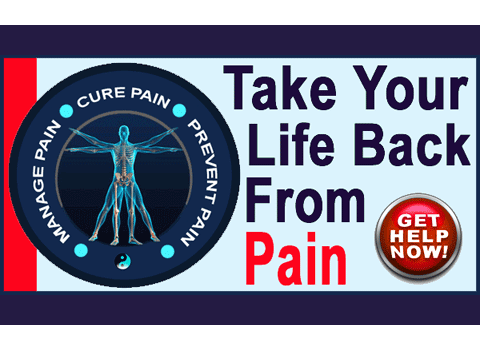 Obesity Lower Back Pain and Other Health Problems
Lower back pain is just the tip of the proverbial iceberg when it comes to the horrors of obesity. In fact, as we mentioned in the opening paragraph, obesity is the leading underlying cause of premature death in the world. It is the leading underling cause of physical disability in the world. It is a major cause of suicidal thoughts and actions in the world. It is the leading cause of diabetes, heart disease and stroke in the world. It is the leading cause of circulatory disorders in the world. It is also a major cause of various types of cancers, as well as a vast catalog of less serious heath issues ranging from hemorrhoids to joint pain problems.
The worst part of the obesity problem is that the overwhelming majority of people who are objectively classified as obese have no idea that they are that overweight or in danger of suffering these health problems. Most of these people naively consider themselves normal to "slightly chubby", with many stating that they have "big frames" or are "big boned". Radiological evidence has debunked these ridiculously false ideas of "bigger bones" many decades ago.
Obesity is defined as having a body mass index of 30 or more. Let's look at what that means exactly to wake up some people who might not be aware that they are in extreme danger right now…
A person 5'0" or 152.5cm is considered obese at 155 pounds or 70.5kg.
A person 5'4" or 162.5cm is considered obese at 175 pounds or 79.5kg
A person 5'9" or 175.2cm is considered obese at 205 pounds or 93.2kg
A person 6'2" or 188cm is considered obese at 230 pounds or 104.3kg
Is this a shock to you?
In 2017, there are more than 2 billion obese people in the world, which had a total human population of 7.5 billion. That amounts to 27% of the total human population of Earth being classified as objectively obese. This trend has since risen and continues to do so…