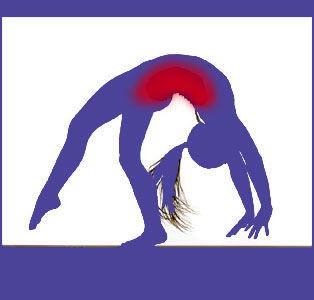 Lower back pain in children is fortunately a rare occurrence, but when it does occur, it may be linked to significant spinal issues that may require drastic treatment. Children are amazingly resilient and can bounce back from virtually any health scare given accurate diagnosis and successful treatment. However, this fact does not make the occurrence of severe dorsalgia in juveniles any less heartbreaking for friends, family and care providers.
Children do not often demonstrate the same spinal issues that typically cause back pain in adults. Their spines have not matured or suffered any degeneration, unlike most adults. Additionally, few children have endured the types of stresses that can injure the spine and result in ongoing pain problems that are often diagnosed in adults. However, there are specific issues that are frequently responsible for enacting severe lower back pain in young people.
This dialog focuses on low back pain problems in juvenile patients. We will detail youth-specific forms of lumbar dorsalgia, as well as conditions that might cause pain in any age demographic, but are often seen in younger patients. Finally, we will also explore the very common incidence of nonstructural back pain in youthful patients, particularly those who have suffered early psychoemotional traumas in life.
Causes of Lumbar Pain in Children
Children are strong and flexible. They are extremely resistant to chronic pain. Their minds and bodies have not yet developed the susceptibility to injury and degeneration that makes adults such suitable candidates for persistent lower back pain. However, there are some age-specific and commonly-seen issues that can present themselves in the dorsal anatomies of kids and might dispose specific children towards a range of symptomatic expressions:
Scoliosis can occur any time during childhood, although most cases of idiopathic side-to-side spinal curvature occur in teenagers. The earlier scoliosis begins, the worse its symptomatic potential will typically be.
Children who participate in dance, martial arts and gymnastics are more susceptible to hypermobile joints and early onset spinal degeneration, as well as muscular injury and RSI conditions. The effects of these exposures might create some pain in children in extreme circumstances, but typically begin to show their effects, if any, once the child matures.
The sacroiliac joint is more mobile in children and might dispose them towards SIJ injury under extremely traumatic conditions.
Children who demonstrate congenital and early developmental spinal abnormalities will most often begin to express symptoms as they grow and become more physically active.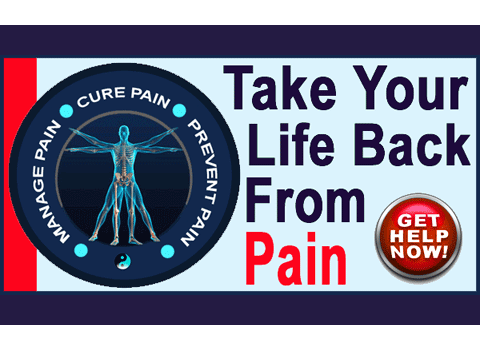 Mindbody Causes of Lower Back Pain in Children
Children are generally fearful, even if they act confident. Their subconscious mind is very powerful and imaginative. As children grow, they must quickly learn to function within society and this means giving up infantile selfishness and self-centeredness. This transition can be very difficult for children and often leaves them susceptible to extreme repressed rage. Add to this universally-experienced internal anger the accumulation of other repressed forms of rage that might result from case-specific circumstances during a young life and the child already has enough psychoemotional baggage to motivate powerful mindbody symptoms.
Dr. John E. Sarno talks about how doctors have never discovered a reason why children suffer "growing pains". However, the idea has been speculated that these pains are in response to mindbody stimulus and not the development of the body in any way. This is particularly enlightened given the high incidence of these pains striking when the child is asleep at night, but the subconscious is wide awake and in complete dominance over the conscious mind.
If a child has been subjected to cruelty, abuse, abandonment, peer or sibling trauma, then the chances for mindbody pain syndromes increases dramatically; not only now, but for life. Some of these manifestations might not make themselves known for decades, especially in cases of very deep suppression and repression of memories.
Outcomes of Lower Back Pain in Children
Children who suffer injury or spinal abnormality that requires medical care should be managed with kid gloves in order to set the stage or full healing without the implementation of nocebo effect that can result in persistent pain. Medical care is difficult in children, since they need to be cautioned not to aggravate their conditions without making them feel damaged or broken. This can be a very tough process for any doctor to handle correctly and the influence of parents can also make things much better or much worse.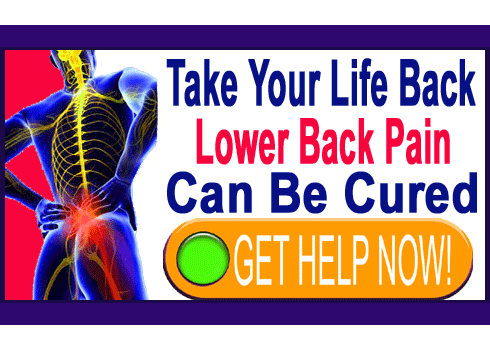 Likewise, managing mindbody pain is even more complicated in younger children, since they will not likely understand the concepts of the only proven treatment: knowledge therapy. Usually, children with mindbody pain conditions like TMS will have to be carefully treated by specially-trained psychologists who will make the association between psychoemotional issues and the expression of physical pain. These talented caregivers can provide children with the therapeutic interventions that they require to be free from the symptom imperative and therefore end their agony before it can become a lifelong pattern. Alternatively, we have seen some cases of childhood psychogenic lower back pain managed perfectly by caring parents who have worked through similar issues themselves. If the parent is qualified, having successfully treated their own mindbody pain, then they can play a primary or important secondary role in helping their child, as well.
---
Lower Back Pain > Low Back Pain > Lower Back Pain in Children
---