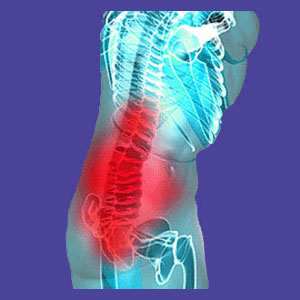 Lower back pain from driving is a very common patient complaint. However, the reasons for driving lower back pain vary greatly from person to person. Driving is known to be a stressful and exhausting activity, despite that fact that it is performed while sitting in a comfortable chair and uses virtually no physical exertion. Why do most people view driving as being so unpleasant?
Driving is also often related to work activities and responsibilities, making it an important part of life for so many people. When driving causes back pain, this can cause real problems for patients, since it can threaten their livelihood and undermine future vocational prospects.
This dialog investigates the occurrence of driving lower back pain, including the expressions and causes of the condition, and provides some helpful tips to make a bad situation more bearable for affected patients.
Symptoms of Lower Back Pain from Driving
Driving lower back pain might take several distinctive common forms including expressing itself in all of the following ways:
Most people report being able to drive for short distances, but then suffering progressive pain, tingling, numbness and weakness in the lower back and legs as they persist in driving for a longer duration.
Some patients report that particular car seats are more torturous to them than others. Often, low cars and cars with limited leg room are the usual culprits.
Some patients report feeling immediate lower back pain when operating the pedals of the vehicle. Others experience similar pain after operating the pedals for a longer time frame.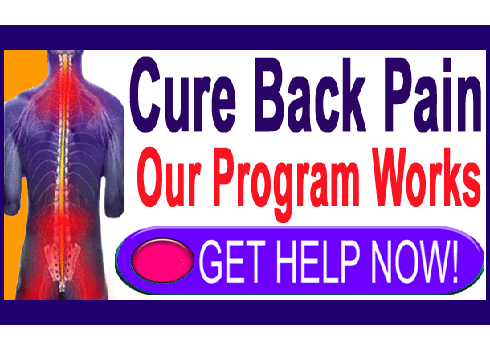 Some patients report that turning their head is a symptomatic instigator. They cite parallel parking and backing up to be the worst case scenarios for them when they are forced to drive.
Pain might exist in a specific location in the lower back, but is most often reported to encompass a larger area of the paraspinal muscles which surround the lumbar spine. Pain might be unilateral, but is more often bilateral, on both sides of the back. Radiating symptoms of sciatica might occur in one leg or both and might create a diversity of expressions ranging from burning to soreness to paresthesia to weakness.
Driving-Related Lower Back Pain
Lower back pain from driving might exist for many reasons. Some of the most common symptomatic scenarios are detailed below:
Some lumbar disc pathologies worsen when sitting. Likewise, sitting might exacerbate some osteoarthritis conditions in the lower back, as well. Sitting may intensify the symptoms of spinal and foraminal stenosis. Sitting may also cause spondylolisthesis pain to flare-up.
Neck rotation and torso twisting are inherent motions to perform while driving, especially when backing up and parallel parking. These motions can cause various mechanisms for pain to occur in patients with widespread muscular issues or central spinal stenosis in the cervical region.
Operating pedals might exacerbate piriformis syndrome, inciting pseudo-sciatica. Pedal operation might also affect overly taut hamstrings, causing strain on the lumbar paraspinal muscles.
The most common of all causes of driving lower back pain are certainly the mindbody processes. Conscious stress might cause soreness and discomfort, especially when driving in traffic or in stressful circumstances. However, it is the subconscious and unconscious stresses and sensitivities that are often related to driving itself, or more commonly to the reasons why we must drive, that create truly nightmarish pain. Work, family and personal psychoemotional issues are the leading causes of driving-related lower back pain in the world today.
Lower Back Pain from Driving Tips
Patients with serious symptoms and tendencies to experience leg weakness obviously should not drive, as they present a risk to themselves and to other innocent drivers around them. For patients who can and must drive, here are some helpful tips to minimize pain and increase functionality behind the wheel: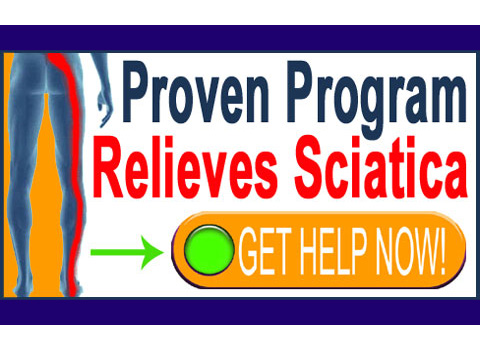 Patients with structurally-motivated pain should discuss why driving might be exacerbating their pain with a physical therapist. These knowledgeable healthcare professionals might have some case-specific helpful advice for patients with particular structural issues.
All patients should take breaks from driving and not force themselves to sit in pain behind the wheel for an extended time frame. Get up and stretch regularly and take a little walk before driving again.
Make sure to adjust all the mirrors to minimize unnecessary painful bodily motion in the vehicle, especially if turning the head or twisting the waist is painful. You can also add more mirrors to the interior and exterior of your car.
Try to drive a vehicle that is most comfortable for you and is sized appropriately for your anatomy. You can add a seat cushion or backrest to virtually any vehicle and these creature comforts might help to reduce strain from sitting.
Finally, acknowledge conscious stresses and relax when driving. Stress will definitely exacerbate your pain, Far more importantly, perform some introspective work on yourself to discover likely contributors to your pain at a non-conscious level. Knowledge therapy is a great tool for this purpose and we are proud to integrate the very best pain relieving practices in our own proven pain relief program.
Lower Back Pain > Low Back Pain > Lower Back Pain from Driving