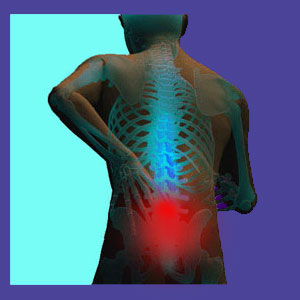 Which is better, heat or ice for lower back pain? Actually, both modalities are useful tools in every patient's home treatment arsenal. We have been extolling the benefits of using heat and ice to treat a wide range of painful complaints over many years time. These methods of care are some of the oldest therapeutic interventions in human medical history. They are completely free to use. They are both safe and effective for an exhaustive range of health problems. Best of all, they are backed by solid scientific research-demonstrated clinical efficacy. Why don't we use them more often to treat our pain?
Heat and ice therapy work great together. They work to relieve symptoms without all the usual risks and side effects of more common treatment types, such as oral and injectable drugs. However, one thing they do not do is financially support the medical juggernaut. OK, now you know why heat and ice and have hidden away from the public's consciousness by the modern medical establishment. We will certainly investigate this aspect of heat and ice therapy in more detail during this discussion.
This eye-opening dissertation will provide proof of the efficacy of heat and ice treatment of lower back pain. We will detail why these methods of care are not more widely utilized, as well as explain how to make the most of your home remedy efforts using both ice and heat.
Heat or Ice for Lower Back Pain Effectiveness
Heat and ice are very effective for managing pain. It is for this reason that medical science has developed professionally-applied versions of both therapies for use in healthcare office and hospital settings exclusively.
Heat, professionally called diathermy, has been used for thousands of years by medical practitioners. Many complementary therapists, physical therapists and chiropractors still treat patients with basic heating packs or wet heat before and/or after other forms of treatment. Meanwhile doctors and some chiropractors offer a variety of high-tech heat therapy options including radio-wave, laser and deep tissue diathermy treatments. Surgical heat treatments can be used to provide temporary or permanent blocking of nerve signals.
Ice therapy has also been used for its anti-inflammatory and analgesic properties since the dawn of humankind. Similar to heat, many types of therapists utilize ice to decrease swelling prior to treatment or following treatment. Many doctors and chiropractors offer high tech cryotherapy treatments using cold lasers and other forms of wave technology, as well as minimally invasive nerve ablation techniques that utilize extreme cold.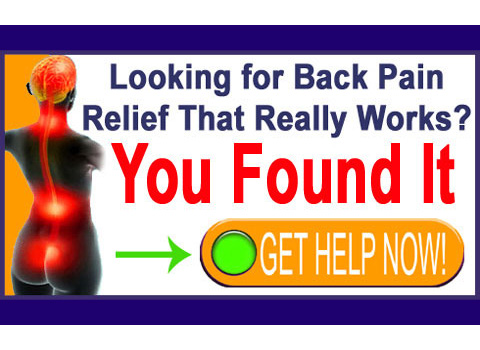 Regardless of how high tech these various therapeutic interventions seem, they are all based on the inherent attributes of simple ice or heat.
Heat or Ice for Lumbar Back Pain Conspiracy
Why do few doctors use or recommend using basic heat and/or ice to treat patients anymore? It is obviously not due to efficacy, as so many modern healing practices utilize the heat and ice principles of therapeutic action. Instead, it is all about economics.
Doctors have long been trying to control patients' ability to self-treat, by regulating substances and treatments for professional application only. Doctors tend to discourage self-treatment and downplay the effectiveness of home remedies in favor of their very expensive treatments. Finally, doctors want to make the most money for each minute they work, so it is logical to utilize the most expensive interventions to increase profitability for each patient and each therapy session. No one is going to pay $1000 for 10 minutes of ice or heat, but they will happily pay that for "cryotherapy" or "diathermy". Doctors must think that we are idiots, and so we must be, since there is no shortage of demand for these therapies that are essentially nothing more than a slight technological improvement on a hot, wet towel, heating pad, frozen gel pack, frozen bag of ice or frozen wet towel…
Heat or Ice for Lower Back Pain Home Care
We highly recommend learning more about how ice and heat can become valuable components of your home care for lower back pain. We have been writing about their effectiveness for over a decade and I have shown so many of my pain coaching clients just how well they work for conditions that normally require powerful and incredibly dangerous drug therapies.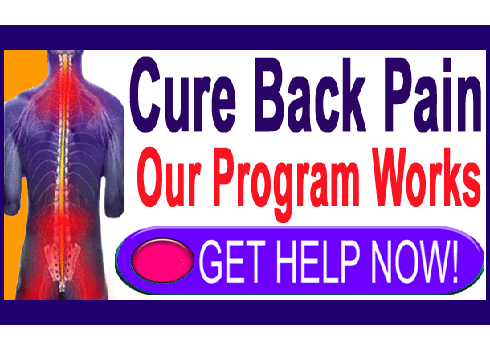 Ice is usually best utilized during the first 24 to 48 hours of acute presentations of lower back pain due to injury or muscular issues. Ice will calm the inflammatory response, as well as provide soothing numbness to painful tissues. Ice can also be used for chronic pain conditions to provide analgesia as needed, for up to 20 minutes at a time.
Heat is best utilized after inflammation subsides for injury and acute muscular lower back pain syndromes. Heat is also great for managing longer-term pain, regardless of the cause.
I prefer to use a combination of both ice and heat in alternating fashion, as needed. One application will not cure you, nor can you expect it to. However, when used recurrently and habitually, ice and heat can be incredibly valuable additions to your treatment plan. Many patients can avoid expensive and toxic treatments by using ice and or heat for acute of long-term management of a variety of low back pain symptoms. I highly encourage you to join them and see what you have been missing.
---
Lower Back Pain > Relief from Lower Back Pain > Heat or Ice for Lower Back Pain
---