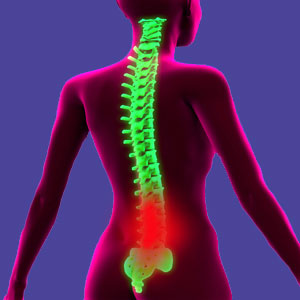 The causes of female lower back pain might include gender-specific contributory factors that can be transient or permanent. Lower back pain is basically equally common in men and women, but the source of suffering varies greatly from individual to individual. Women certainly have several types of back pain that are found only in people of natural-born female gender.
Women should always rule out gender-related causes of lower back pain before moving forward to investigate more general sources. If the pain can be linked to a female-specific health issue, treatment may or may not be indicated, but if needed, can usually proceed without negatively influencing general health to an excessive degree.
This dialog explores the incidence, causes, symptoms and treatments of female-specific lumbar back pain conditions. If you are a woman who needs help ascertaining the actual source of your suffering, this essay should help to put you on the right path.
Transient Causes of Female Lower Back Pain
There are many temporary causes and contributors to female-specific lower back pain. Some of these conditions might be recurrent or might be related to temporary life circumstances. Let's look at the top transient sources of lumbar symptoms in women:
The monthly menstrual cycle is a major player in many health issues experienced by women. It is natural for most women to experience cramping and discomfort at various times during her monthly cycle, particularly just before her period or during her period. Some women experience minor symptoms on some months and at some select points during her cycle. Other women might experience severe symptoms every month, during an extended timeframe of her cycle. Of course, many women fall in between these 2 extremes. Symptoms of menstrual lower back pain range from soreness and tiredness to actual sharp pains to muscular spasms. Severe, patterned symptoms should be reported to a woman's OB/GYN for diagnosis and treatment.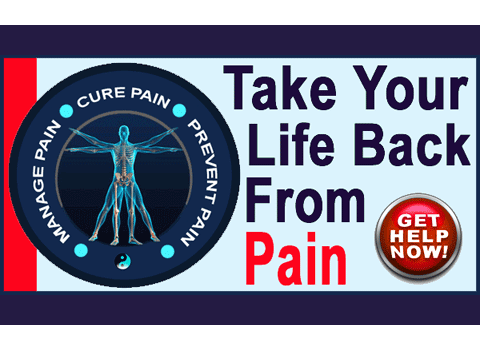 Pregnancy is one of the most common sources of lower back pain, particularly during the later months of carrying the fetus. Pregnancy-related low back discomfort also ranges in location, severity and duration. Some women have minor, occasional symptoms that end coinciding with the birth, while others have daily, significant pain that might persist for quite some time post-delivery. Of course, as before, there are many degrees of symptomology in between these extremes. Pregnant women must face a plethora of potential symptoms during their time creating a new life. Worse still, treatment options are typically limited in scope and efficacy in order to protect the baby from any collateral effects of therapy.
Birth-related back pain is not uncommon and is usually transitory. However, it should be noted that some causes of birth-related pain might become chronic, especially when some structural injury was suffered during the delivery process or prior to giving birth during pregnancy. Some of the possible reasons for enduring lower back pain related to birth or pregnancy include coccyx injuries, herniated discs and sacroiliac pain syndromes.
Chronic Causes of Lower Back Pain in Women
There are also conditions and circumstances that can lead to chronic lower back pain in female patients. Let's explore the most common of these scenarios below:
Breast size can definitely contribute or directly cause various manifestations of dorsalgia, including neck, upper back and lower back pain. Large, heavy breasts place tremendous pressure on the back muscles and spine. Many women can not find relief from breast-related back pain without undergoing invasive care in the form of breast reduction surgery. Other women can enjoy effective relief from conservative care, such as exercises, massage, changing their bra and postural correction.
Ovarian and cervical cancers can create a range of symptomatic activity, including lower back pain. Similarly, treatment for these cancers is well known to induce back pain that might endure for a long time in some patients.
While not specifically female-specific conditions, there are several health issues that mainly affect women more than men to one degree or another. Some of these low back pain-inducing diagnoses include fibromyalgia, rheumatoid arthritis, osteoporosis, various auto-immune diseases and breast cancer.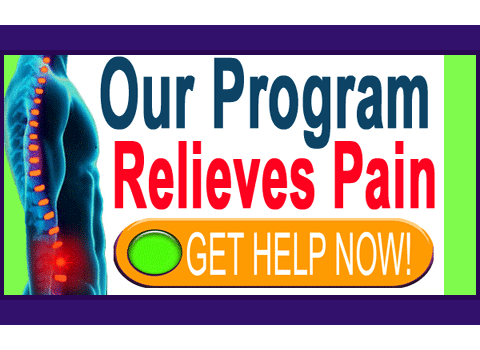 Female Lower Back Pain Treatment Tips
Of course, virtually all of the usual causes of lower back pain can also affect women, just like they can men. This can make the diagnostic process a very complicated and error-filled proposition for some women to endure. Below, we provide some important things to remember when seeking diagnostic evaluation and treatment for lower back pain in women:
Due to over-compartmentalization of health issues in the modern medical arena, female-specific back pain problems should be brought to the attention of your OB/GYN first. These doctors have extensive experience dealing with women patients who experience collateral back pain from gender-specific health issues. They are therefore uniquely qualified to diagnose these conditions or refer the patient to a doctor who can.
Remember that female-specific conditions can act as scapegoats for lower back pain, just like any spinal, muscular or lifestyle circumstance can. Just because pain comes monthly near your period does not necessarily mean that it is chemically-related. Some women endure mindbody symptoms that utilize their monthly menstruation as ideal camouflage. If treated, the symptoms will likely morph into something different, and perhaps worse, since the psychoemotional imperative remains untreated.
Likewise, we see many postpartum low back pain syndromes that are blamed incorrectly on tissue damage, hormonal changes to the SI joint, coccyx injury or other structural scapegoat. In reality, the pain is enacted by the mind and serves as a very effective distraction to the considerable psychological sensitivities that can relate to the life changes that result from bringing a child into the world.