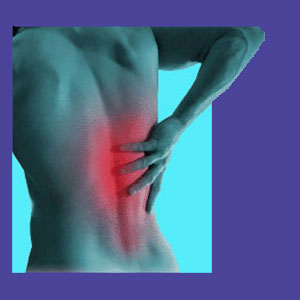 Excruciating lower back pain is rated as the most agonizing of all musculoskeletal conditions according to virtually all scientific pain scales. Why is lower back pain such an absolute misery? What is it about the lower back that makes pain there so unbearable?
We have been studying and treating lower back pain for decades already. While traditional medical scientists have their thoughts on the causes and best treatments for lower back suffering, we have our own. We also understand the immeasurable torture of lower back pain from a patient's perspective, since many of us on the editorial board have also suffered as patients ourselves, including our editor and founder.
This discussion focuses on the agony of truly excruciating lower back pain. We will detail why the lower back provides such a perfect storm of suffering when it is affected by pain. We will explain why the location of pain in the lower back is so functionally impairing. We will also discuss some general misconceptions about why the lower back is the number one place in the spine to suffer chronic pain.
Excruciating Lumbar Back Pain Locations
Lower back pain is most often blamed on spinal pathology in the lumbar and/or sacral regions. The lumbosacral juncture at L5/S1 is the most often implicated of all spinal locations as the source of pain. Almost as common, the last disc fully in the lumbar spine at L4/L5 is a close second in terms of causing havoc in the lower back. Falling a bit behind these intervertebral discs, the actual vertebral bone and spinal joints at L5 accept the third most frequent blame for being the origin of chronic torture. Far less commonly, the bones and discs of the other lumbar vertebral levels are theorized to be the cause of lower pain.
Structurally, the lumbosacral level marks the place where the flexible spine meets the inflexible sacrum. It is where the upper body joins into the lower body, since the pelvic ilium also attaches to the sacrum at the sacroiliac joints. There is no doubt that this region endures tremendous stress and strain just acting as nature intended it to do: Linking the upper and lower bodies and allowing them act in perfect harmony as a single unified human anatomy. Although the lumbar spine does absorb considerable shock and stress, it is well designed to do just that. Evolution has carefully crafted the human body and the design we enjoy is the very best nature could engineer. It was not accidental and does not dispose humans towards lower back pain, despite its flaws…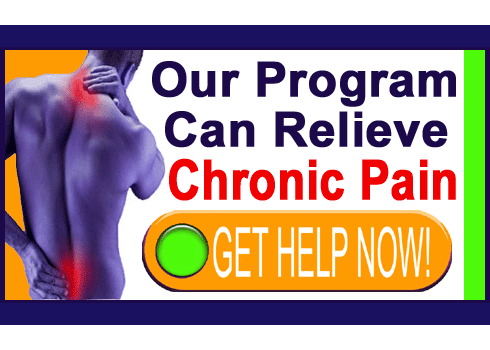 Excruciating Lower Back Pain Explanation
What is excruciating pain? Is it simply never-ending? Is it so unbearably severe? Does it prevent a normal life? Is it disabling? Yes, yes, yes and yes. All of the above! Excruciating lower back pain has been widely recognized as the most significant symptomology according to virtually all accepted scientific pain scales. These are the tools that doctors utilize to measure and evaluate pain in their patients. Considering the diversity of painful conditions that can possibly affect the human body, including injury, disease and dysfunction, being located at the top of this scale means that lower back pain is the truest definition of hell on Earth. There is literally nothing worse…
People who suffer excruciating pain not only suffer the immediate physical torment. They also suffer the social, psychological and economical consequences of their lumbar pain nightmares. Many patients can not work. Many patients can not perform basic physical tasks at all without bringing on waves of horrific suffering. Many patients lose interpersonal connectivity in their lives, being alienated from friends and family due to time spent convalescing, most often in bed. The financial strain of chronic pain is immense, as well. Patients can not earn and must spend money to care for themselves. This adds even more stress to an already tremendous level of fear and anxiety.
Excruciating Lower Back Pain Misconceptions
When lower back pain strikes and becomes excruciating, most patients and doctors alike assume that the symptoms are spinally-motivated. This is where the diagnostic process gets off to a terrible start. While spinal pathology can certainly exist, it is rarely the cause of common severe lower back pain, despite most frequently being mistakenly blamed on incidental structural irregularity like herniated discs, degenerated discs and normal levels of spinal arthritic change. All of these conditions are completely normal and virtually universal to demonstrate in the lower lumbar spine. They are rarely symptomatic to any lengthy or significant degree, although in rare circumstances, they can become so.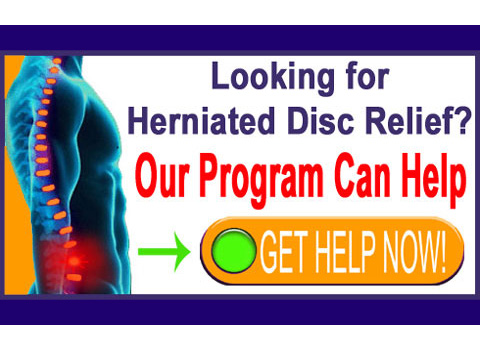 When proper symptomatic correlation is performed, doctors can tell that the diagnosis of these conditions almost never makes sense given the location of the symptoms, which are most often far too wide-ranging, variable and severe to come from the spinal abnormalities discovered on imaging studies. Instead, the pain resides in the muscles of the back and buttocks and often radiates farther outward along nerve pathways that are not even related to the areas of the spine where the structural atypicality exists.
This disconnect between actual and expected symptomology is just the tip of the iceberg when it comes to the epidemic incidence of misdiagnosis. Nowhere in the dorsalgia treatment sector does misdiagnosis occur more often than in the lower back…
It this makes sense to you, then please continue to study why lower back pain becomes chronic and how it can be cured forever using targeted practices that actually seek out and resolve the true source of pain, rather than blaming it on coincidental normal degeneration of the lumbar spine that every human demonstrates…