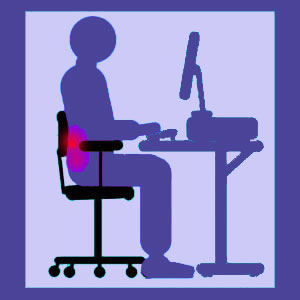 So does sitting cause lower back pain or not? This is always a point of debate in healthcare circles and even more so among affected patients who have trouble sitting. We have been researching the link between sitting and the occurrence of lower back pain for many years and have written much on the topic, as well as how sitting can also influence sciatica, neck pain and other common dorsalgia syndromes. When it comes to the subject of sitting-related pain, we are certainly the experts!
So why do so many people believe sitting does indeed cause lower back pain? This is the simplest question to answer in this essay… The opinion is popular because so many people suffer pain when sitting. However, is sitting an actual cause, an exacerbating factor or neither? This is a much more important question to answer.
This post covers the idea that sitting might cause lower back pain. If you relate seated posture to your painful back, then this is certainly the right essay for you to read!
Does Sitting Cause Lower Back Pain and How?
Humans are designed to sit. Humans have always sat. Sitting is not inherently pathological in any way, nor is it an inherent cause of lower back pain or any other types of pain. This is fact. However, when pain exists or the circumstances for pain exist, then sitting can certainly become an exacerbating factor. In essence, the activity of sitting can worsen pain. In fact, sitting can aggravate pain through several mechanisms, including both physical and psychological triggers. More on this subject in the section below…
Medical scientists have looked for evidence that sitting is bad for the spine in many research studies. No evidence has ever been found. Many posture specialists have related specific ways of sitting to increased pain and have therefore created strict rules to follow when sitting to avoid symptomology. However, one need only look at cultural sitting habits around the world to completely debunk these ideas 100%…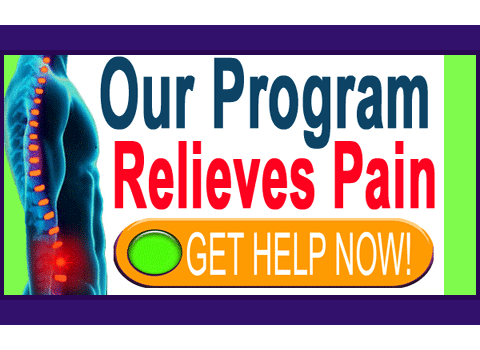 People in many countries do not have access to ergonomic chairs and instead sit for hours on their legs folded Indian style, on the hard ground, squatting and sitting on their heels, and bending forward to work at ground level doing physical tasks. These primitive ways of sitting still endure in many areas of the world and the people who embrace them actually have the lowest rate of lower back pain (or any chronic pain) compared to people in so-called developed countries featuring the latest research and technology, but also the worst rates of pain. Something does not seem right when trying to connect the act of sitting to the occurrence of lower back pain.
How Does Sitting Influence Lower Back Pain?
There are many thoughts on why and how sitting might cause lower back pain. Instead of giving any credence to some of the more idiotic of these ideas, we will instead choose to highlight mechanisms that are proven to exist in at least a significant percentage of people affected by sitting lower back pain:
Sitting does cause changes in the size and patency of the central spinal canal and foraminal openings in the lower back. Therefore, sitting can potentially increase pressure on compressed nerves that might already exist due to injury or the universally experienced degenerative effects of age and activity on the lumbar spine.
Sitting does cause movement in the facet joints and might cause slight exacerbation of facet syndrome symptoms.
Sitting involves use of many postural and paraspinal muscles. If the person is suffering muscular lower back pain (most people are…) then sitting has a very good chance of aggravating the condition.
Sitting can definitely exacerbate symptoms of coccydynia, since pressure is applied directly to the very sensitive tailbone region.
Sitting might increase symptoms of other types of pain as well, including sacroiliac pain, piriformis syndrome and various other pseudo-sciatica syndromes.
In our experience, the manner that sitting influences the occurrence of pain more than any other is through psychological nocebo effect. Many people expect pain when sitting and so pain occurs. It is a conditioned response that is almost universal in lower back pain sufferers. We know that ischemia is indeed the root cause of this pain, since it can be effectively cured using knowledge therapy: a treatment that does not address any structural abnormalities, yet works incredibly well for most forms of chronic pain.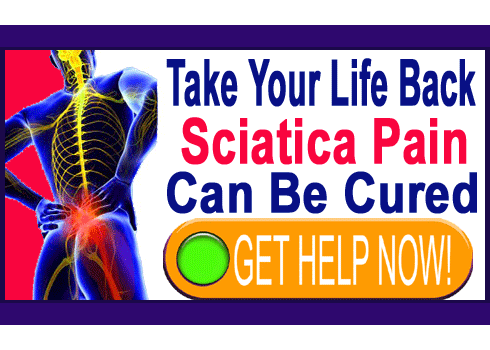 Does Sitting Cause Lower Back Pain or Not?
No, sitting does not cause lower back pain, although it might worsen it due to purely physical, purely psychological or a combination of factors. Regardless, sitting is the bane of most back pain sufferers. What can be done about it? Let's explore some possible solutions:
The most obvious choice is to not sit. I personally used this tactic for years and ended up feeling pain from standing all the time instead. I still prefer to stand more than sit, but I vary my activity and do not go to extremes one way or the other.
Some patients find some degree of success by changing their chair or seated posture. While this might help, it often indicates a psychological mechanism for pain rather than a physical one and should therefore actually be treated using knowledge therapy rather than "chair therapy"…
In some cases, a structural mechanism for pain may exist. In these circumstances, talk to your physical therapist to see if a solution can be found. Just remember that many well meaning theories on structural pain are completely incorrect, even when the care provider has good intentions. Therefore, be sure to research the validity of any proposed explanation or diagnostic theory before seeking any type of treatment.
Lower Back Pain > My Story > Does Sitting Cause Lower Back Pain?