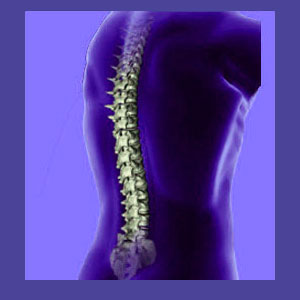 Acute lower back pain is known to be one of the worst horrors in life. Doctors rate acute lumbar symptoms at the top of all pain scales. In physician interviews, virtually all care providers cite lower back pain as being the most debilitating and life-affecting condition they see among their patients. As a fellow patient, I understand these assessments at an intimate level and agree with them 101%.
For those who have never experienced acute low back pain, there is just no way to adequately describe it, but I can try… Imagine the muscles of your back feeling as if they will literally rip you apart. Spasms rage throughout the spine, preventing movement, sitting, standing, sleep, using the toilet and other basic necessitates of life. Your posture is destroyed, feeling as if your body is being pushed and pulled in opposing directions simultaneously. Work is out of the question, as is any other notable physical activity. Most patients barely manage to attend to their hygiene basic needs over hours of miserable torment. This only provides a surface glimpse at the physical consequences of acute pain in the lower back. Trying to describe the psychoemotional agony is another matter all-together…
This essay profiles the clinical presentation of acute cases of lower back pain. As a departure from our usual writings on the topic of acute pain, we will explore how to better serve patients with acute presentations of lumbar pain, since the current standards are terribly unsatisfying for patients and caregivers alike.
Acute Lower Back Pain Symptoms
Most patients present acute symptomology that includes debilitating pain in the postural muscles and complaint that they can not move. In reality, most patients can move fine, but simply experience escalated pain when doing so. Being that the level of pain is often great, this fear immediately paralyzes patients into not wanting to mobilize, despite being able to move.
Many patients complain of radiating pain into the legs, presenting as sciatica. A minority complain of neurological deficits, like dropped foot, as well as possible pain in the groin, perineum or genitals. Patients who demonstrate incontinence of bladder or bowels are considered emergency cases and are often offered immediate surgical intervention due to cauda equina syndrome.
Some patients will report that their symptoms began after a particular event, such as an actual or perceived injury. Others will cite no unusual circumstances leading up to their attack. Neither circumstance statistically presents worse than the other.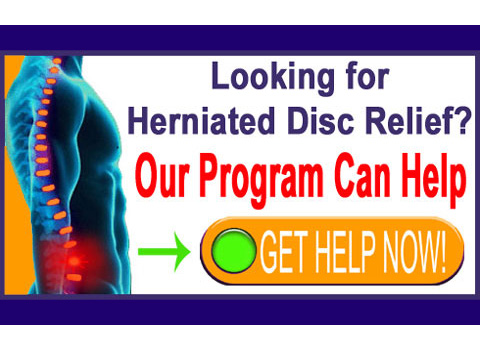 Acute Lumbar Back Pain Evaluation
During emergency care situations, lower back pain is one of the most frustrating complaints a person can face. Most patients find their way to the local hospital emergency room where they spend hours of unfulfilling time in dire pain and eventually go home without answers or any real assistance. As a person who has been in this position several times in life, I can honestly say that the medical management of emergency level lower back pain is abysmal, inhumane, unenlightened, ignorant and a lost opportunity for care facilities to help their patients, as well.
Most patients are screened using x-ray or ct scan for truly emergency medical issues, such as spinal cord or cauda equina compression that might threaten basic physical functionality. If the case is not deemed to be an absolute "must operate right now" scenario, the patient will usually be left to rest under observation for some time, given some types of oral or injectable drugs for relief and eventually released, typically in the exact same condition as they arrived, but much, much angrier.
No attempts are made to provide these patients with answers as to what is wrong with them. Little effort, if any, is made to provide them with adequate pain relief. No assurance is given as to the fact that most back pain is structurally-unrelated and can resolve very quickly. Virtually no patient gets the benefit of seeing a doctor who actually treats back pain. Instead, they usually see a general resident intern who is stressed out with a huge case load of diversified patients, some of which are suffering from conditions these young doctors have never seen before. In virtually no cases do patients have access to better diagnostic tests, such as MRI, although the devices are right there on the premises. In all cases, the patient will be sent home with instructions to follow-up with their own doctor. Sigh. What a nightmare, with insult on top of injury when the bill arrives, charging potentially thousands of dollars for literally no help at all. What a disaster!
Acute Lower Back Pain Ideal Treatment
Medical facilities should provide better care for people with acute presentations of acute lower back pain. They should provide more comprehensive diagnostic evaluation, under the supervision of doctors who actually treat lower back pain on a 24 hour basis, since dorsalgia is one of the most common reasons for people to visit a hospital emergency room in the first place.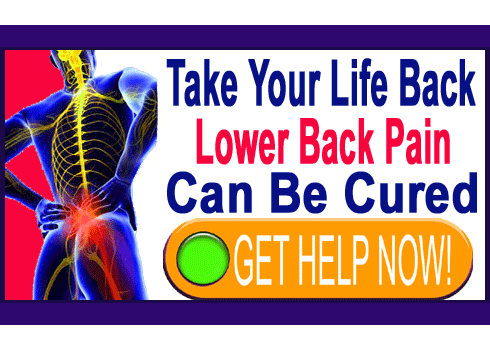 Patients should be reassured by caring and qualified doctors who understand that the current level of pain is rarely an indication of the seriousness of the causative condition. In fact, most doctors know that the patient is probably suffering from:
…a muscular lower back pain issue that is not at all serious, despite being agonizing…
…a mindbody pain syndrome that has no structural basis at all and is linked to psychoemotional triggers…
…some spinal pathology that is not necessarily an emergency, but is still worth evaluating and potentially treating right away, if practical.
Patients should be offered better pain management options than toxic drugs. Patients should have emergency access to minimally invasive surgical care, especially in cases of recurrent and previously diagnosed pain conditions. Patients should receive care from back pain specialists. Is all this too much to ask? Given the cost of care in the western world, I believe it is the absolute least that we, as healthcare consumers, should expect and receive. What do you think?
---

Lower Back Pain > Lumbar Back Pain > Acute Lower Back Pain
---