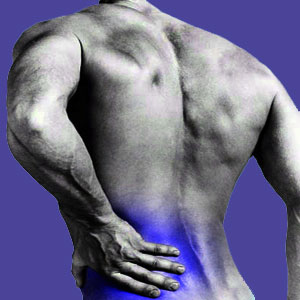 There are many activities that cause lower back pain through inherent pathology or particular circumstances. The problem with blaming specific or general activities for causing low back symptoms is that in some cases, there might be a structural source of pain, while in other cases, the activity might simply act as a trigger for pain through psychological conditioning or via the nocebo effect. Therefore, care providers and patients themselves must be cautious about incorrectly attributing pain to an innocuous activity or the consequences can be severe and wide-ranging on lifestyle, as well as overall physical functionality.
This dialog explores how certain common life activities might be responsible for creating, perpetuating or exacerbating lower back pain. We will also detail how these activities might be the source of pain given a diversity of situations. Of course, we can not investigate every possible, cause of pain, but this report provides clear and concise details on many of the most commonly implicated sources of activity-related lower back pain.
Learn how to prevent lower back pain through evaluating and monitoring the activities that you perform every day.
Common Activities That Cause Lower Back Pain
There are so many activities that are factually associated with lower back pain. However, this does not mean that these activities are inherently bad for the back or spine. Instead, it just means that people who participate in these activities tend to report lower back pain at a greater rate than that affecting the general population. It must be made clear that there are many explanations for why this occurs, including completely nonstructural contributing factors. Let's explore these most well known activities that cause lower back pain:
Impact sports, such as American football, rugby, martial arts, gymnastics and many "extreme sports" are known to increase the chances of suffering lower back pain.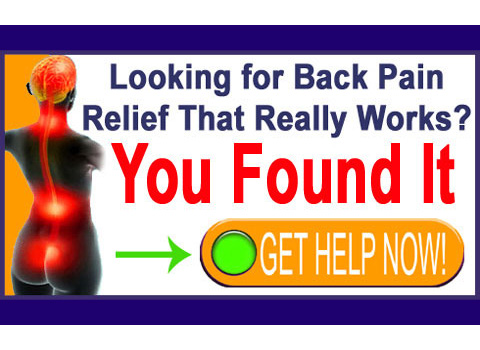 Horseback riding is a well documented contributor to low back pain.
Weight lifting is a common cause of back pain. In fact, general exercise can be contributory to a lesser extent, regardless of the activity performed.
Gardening is a common reason cited to explain lumbar back pain. Housework is equally implicated.
Manual labor jobs are thought to increase the risks of suffering lower back pain. Ironically, sedentary jobs, such as office work, have been proven to cause, perpetuate and exacerbate lower back pain.
People who sit for much of their day tend to have a higher risk of developing low back ache. Similarly, people who stand for much of their day also tend to develop low back pain.
We could go on and on, but from the examples provided above, we really do not feel there is any point towards continuation, since the activities most often associated with the development of lower back pain are so diverse and seemingly unrelated that it is best to turn the conversation in a completely different direction.
Activity-Related Lower Back Pain Myths
Sure, it is possible that virtually any activity can cause injury to the back or spine. People do get hurt and often require treatment for traumas that might incite lower back pain. Obviously, activities which encourage physical trauma are more likely to create pain than those which do not. However, most lower back pain, particularly chronic variants of symptomology, are not induced by trauma at all. This is seen in the numbers of patients with chronic lower back pain that participate in certain pastimes in contrast to others. Yes, lots of gymnasts and martial artists have back pain. I was one of them!
However, more people who participate in routine, nontraumatic activities suffer worse and longer-term back pain in both overall numbers and percentage of the population that is affected. These innocuous pastimes include sitting, desk jobs, standing, gardening and other routine ways to spend time. So much for the idea that traumatic events are the leading source of back pain. If trauma is not the source, then lower back injury is also not the source. So what is?
Very few activities are inherently bad for the back. If performed correctly, even very dangerous activities can be safe for the body and should not dispose the participant to suffering back pain. There are very few exceptions to this rule. However, the general stresses and strains of life seem to be a much more pathological contributor to back pain, since these are the factors that affect the most people across all forms of activity. Are these stresses related to spinal degeneration, since this occurrence is so universal? Let's look further…
Activities That Cause Lower Back Pain Realities
No, spinal degeneration is also not the true cause of very many back pain conditions. Sure, some people do develop structural problems with the spine that are symptomatic and might require treatment. Conditions like symptomatic spinal stenosis, disc pathologies and virulent spinal curvatures can all be real problems. However, the cases are actually very rare in the overall low back pain patient population. Most people simply demonstrate the normal age and activity-related changes to the bones and discs that affect all of us, including our doctors.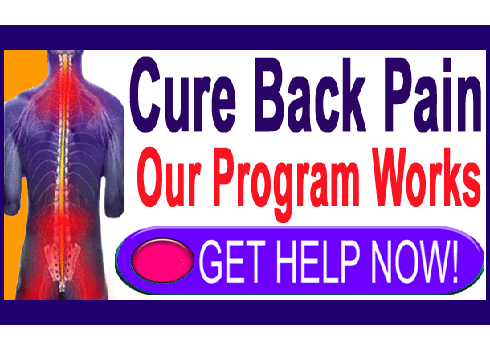 So what is the most logical reason for the high incidence of lower back pain, if it is not specific activity? Well, statistics clearly show that most chronic pain is of a mindbody nature. We can also say with certainly from our own clinical experience that a large percentage of transient acute pain problems are also psychogenic. This is logical; given the fact that stress is a contributing factor that we all must manage, regardless of the activities we participate in. Stress is the most common reason for back pain and will affect all of us to some degree and some of us to a catastrophic degree. The real questions to consider are not the activities that you feel might be causing your back pain, but instead:
How do you manage your stresses?
Will you be fooled like so many before you and treat the back, even though it is only a location for a symptom, rather than a causation?
Can you look internally to find the true solution to your pain, rather than suffer needlessly and endure a wide-range of medical therapies that are proven to be dangerous (often deadly) and are rarely effective, given decades of studies conducted by every major healthcare organization on earth?
Lower Back Pain > Low Back Pain > Activities that Cause Lower Back Pain