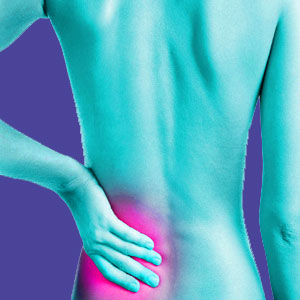 Are you trying to prevent lower back pain and do not know what you should and should not do? We can help. After all, preventing pain is far better than having to cope with it, treat it or cure it once it begins.
Lower back pain is a monumental problem in modern society. It affects the vast majority of adults at some point in life and often becomes a chronic concern. Once lower back pain has become an established pattern, it is very difficult to cure ever. Statistics for all major healthcare treatments support this truth, since virtually all medical and complementary medical approaches tend to fail for chronic pain of any variety.
This essay details mindbody methods of preventing lower back pain. If you are a person who has already suffered symptoms and do not want a recurrence, or are a person ho fears hurting their lower back for any reason, even if you have never suffered pain there before, then this is the right article for you.
Why Prevent Lower Back Pain
Why is prevention so important when it comes to lower back pain? The reason is simple. Once lower back pain starts, it might never stop. It might recur episodically, flare-up often or become a chronic concern that can change the course of a person's life tremendously.
Lower back pain is well known to derail plans, interfere with career aspirations, prevent physical and cognitive functionality, come between family and friends and even be a gateway to much more significant health issues, such as drug addiction, alcoholism, obesity, depression and diabetes. We have never actually witnessed a person dying from lower back pain itself, but have seen many people killed by the treatments for the pain, including toxic pharmaceutical drugs and surgical barbarism.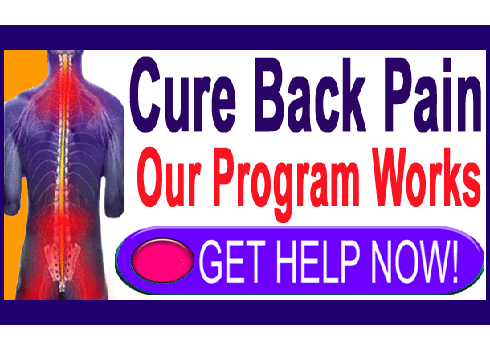 If you can prevent lower back pain from taking hold, you are in a much better position in life. Therefore, it is in everyone's interest to know what they should and should not be doing towards warding off lower back pain at every age.
Lower Back Pain Prevention
Below, we list some important considerations that should be kept in mind throughout life to prevent lower back pain anatomically:
Eat right and exercise at every stage of life. Failure to maintain general heath is one of the major factors leading to chronic pain. Meanwhile, healthy people tend to shake off bumps in the road when it comes to wellness much easier and quicker.
Always respect your body and do not place it in harm's way. Do not abuse it with drugs or alcohol. Do not act recklessly and injure yourself unnecessarily.
Maintain good posture in all activities. This includes standing, sitting and resting. Set up your work practices to be ergonomic and safe for you. Do not put your body at risk at work due to unsafe conditions or practices.
Be knowledgeable about any problems you might have in your body that might lead to weakness or compensatory injury in the back. Remember that the whole body is an interdependent machine and if one part is weak, others will work harder to compensate. Be wary of stressing the back too much.
Remember above all that the body is very strong and can be trained to do amazing things safely. Do not doubt your anatomy, but do not believe yourself to be invincible either. A happy medium of confidence and care should be your attitude.
Prevent Lower Back Pain Completely
Chronic pain rarely comes from any physical source. Some conditions get started by a physical trigger, such as an injury, perceived injury, degenerative condition or disease, but these circumstances rarely directly lead to persistent pain. Far more often, chronic pain is the result of the mindbody interactions. Therefore, we provide the following guidance for all people who want to prevent lower back pain and all recurring health issues in life to the best of their ability: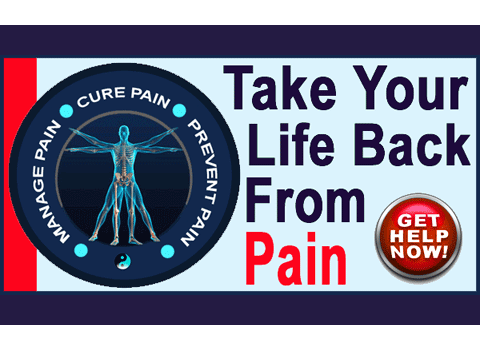 Do not suppress or repress emotions. Doing so creates toxic interactions within the body and mind. Take time to be introspective about your psychoemotional state each day and pay careful attention to sensitive issues so that they do not instigate mindbody symptomology. Our guide to knowledge therapy is important reading for all people trying to disarm their emotions from causing them pain.
Learn the facts about the horrific epidemic of misdiagnosed lower back pain and the many illogical reasons that pain is unfairly blamed upon. Learn that most lower back diagnoses are actually completely normal and virtually universal traits shared by all humans and are not inherently pathological. This includes normal types of spinal osteoarthritis, loss of lordosis, herniated and degenerated discs and the reduction of patency in the foraminal and central spinal canal spaces with age. This knowledge is necessary to counter the nocebo effect which is truly responsible for sowing the seeds of chronic pain in millions of people.
If you can do these simple things, there is no reason why you cannot prevent pain from taking over your life, even if you do demonstrate some type of pathology in the back muscles or spine that might otherwise debilitate a less knowledgeable and unenlightened person.