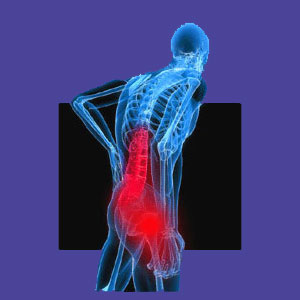 Hip spine syndrome is a combination diagnosis that potentially implicates both the hip and the lower back as being mutually significant trouble spots in a particular patient. In a world of overly-compartmentalized medical specialization, it is actually refreshing to see doctors taking a more broad and enlightened view that all the parts of the body are indeed interconnected and mutually influential to one another.
Hip back syndrome is a non-specific diagnosis, possibly involving several other more specific diagnoses. We will explore exactly what constitutes hip back syndrome and what does not in the sections below.
If you are interested in learning the similarities and differences between hip issues and lower back issues, as well as how both problems relate to each other, then this dialog is the right place for you.
Hip Spine Syndrome Defined
Hip pain/spine pain syndrome describes chronic symptomology and often consists of structural change to both the hip joint and the lumbar/sacral spinal regions simultaneously. Typically, the condition refers to osteoarthritis of the hip, as well as the collateral consequences of osteoarthritis of the hip, combined with general lumbosacral degeneration, such as degenerative disc disease, facet joint degeneration and arthritis of the spine, often resulting in lumbar spinal and/or foraminal stenosis.
However, other diagnoses might be involved, including bursitis in the hip, soft tissue pain conditions in and around the hip, groin and lower back, sacroiliac joint pain and degeneration, lumbar herniated discs, lumbar spondylolisthesis, atypical lumbar spinal curvature, piriformis syndrome and others.
Generally, if the hip and back are both painful due to conditions that might be related, then hip back syndrome may be the diagnostic verdict.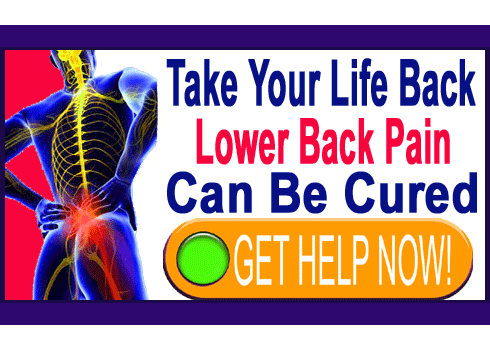 Hip Pain and Back Pain Relationship
It is super clear that the structure and function of the hip and spine are closely related by anatomical proximity and purpose. There is only 1 degree of separation in between the 2 components of the hip and lumbar spine and this piece is the pelvic ilium. The pelvic ilium forms the socket of the femur head at the hip joint. The ilium also joins directly to the spine via the sacroiliac joint.
Both the lower back and the hip are actively involved in moving the legs and stabilizing the body. Both areas endure tremendous stress simply by performing the tasks that we take for granted every day, like being upright and walking around. When dysfunction, degeneration or injury affects the hip or the lower back, the effects tend to cascade regionally. Therefore, regardless of whether hip issues are primary and spinal issues are secondary or whether spinal issues are primary and hip issues are secondary, symptoms in one location tend to incite symptoms in the other.
Hip Spine Syndrome Fixes
If you ask most orthopedic surgeons about hip spine syndrome, they will roll their eyes. This condition presents a difficult fix in the best case scenario and a virtually impossible set of circumstances to fix in many worst-case scenarios. Typically, addressing primary hip joint degeneration via hip replacement surgery will aggravate the lower back and cause an escalation of degeneration and pain. This is an extremely detrimental scenario for a patient who is now trying to rehabilitate a postoperative artificial hip.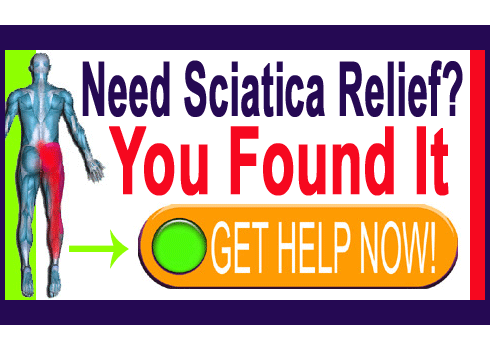 Similarly, if the lower back is operated upon, using various interventions like laminectomy, discectomy or corpectomy, often followed by spinal fusion, then the hip will bear even more force and stress during rehabilitation, escalating symptoms there. This is also a challenge for the patient and their care team.
Although it sounds strange, many doctors agree that the best way to treat combination hip spine syndrome is with conservative care. Practices which can reduce stress on both locations can help to stabilize degeneration and reduce pain. If the regions can have the opportunity to heal, the patient may have the opportunity to avoid surgery and still preserve their physical functionality.
The reason for this nonsurgical recommendation usually revolves around the inherent risks of spinal fusion, which is the most common solution for the lower back. Fusion puts exponential stress on related bodily locations and can actually undermine a perfectly performed hip replacement in some cases. Most experts in holistic anatomy now stand against fusion in almost all forms and applications for this reason. We support this position, as well and believe fusion should be reserved for only the most desperate and appropriate indications. It should never be used for such simple diagnoses as herniated discs, degenerative disc disease and general, typical spinal arthritis.
Lower Back Pain > Diagnosis of Lower Back Pain > Hip Spine Syndrome